Mercedes-Benz has revealed images and technical details of its new, all-electric EQA compact SUV as it prepares to expand its EV offering this Spring.
The Lexus UX 300e rival will provide a range of 265 miles from its 66kWh battery in EQA 250 guise from launch with all-wheel-drive, longer range and AMG variants expected to be added to the line-up in due course.
Sight of the new model comes just three months after Mercedes-Benz revealed its plan to expand its range of EQ electric vehicles (EV) with six new model additions.
Although UK prices and specifications have yet to be released, EQA 250 is priced from £42,000 in the premium brand's native Germany.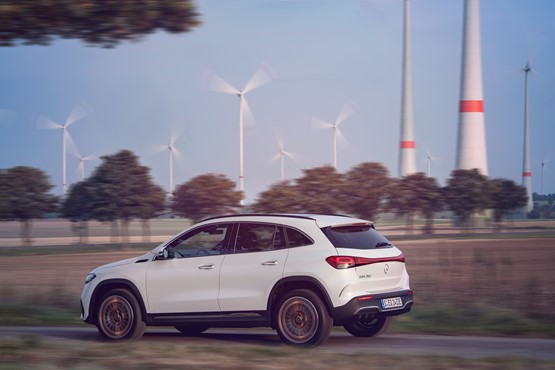 The EQA 250 sends its power is sent to the front wheels via a single electric motor, serving up 190PS and 375Nm to deliver a potential a 0-62mph acceleration time of 8.9 seconds.
Markus Schäfer, member of the Board of Management of Daimler AG and Mercedes-Benz AG; responsible for Daimler Group Research and Mercedes-Benz Cars chief operating officer, said: "The new EQA allows us to show the way we envisage e-mobility as tailored to the needs of our customers.
"We will offer a whole family of EQA models, with output ranging from 140 through to more than 200 kW, and with front-wheel as well as all-wheel drive.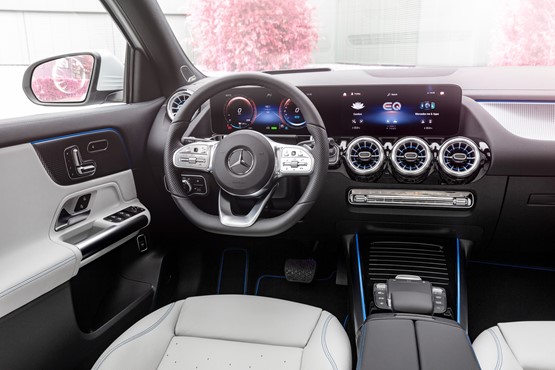 "And for those for whom the issue of range is particularly important, our portfolio will in due course also include a special version of the EQA with a radius of more than 500 kilometres according to WLTP."
Based on the recently-launched GLA, the EQA has been given a cosmetic overhaul to set it apart with a different grille, wheels and rear lights.
Schäfer said: "The EQA proves that, by using a tried and tested architecture, it is possible to achieve an excellent compromise between performance, costs and time to market."
More details about the new EQA are expected in the coming weeks.