Toyota GB boss Paul Van der Burgh has been given an award for outstanding leadership.
The president and managing director of Toyota GB was named the winner of an Outstanding Leadership award at the 2019 Autocar Awards.
Graeme Grieve, BMW UK's managing director since 2014, and Prodrive chairman David Richards also received Outstanding Leadership awards.
Each year, the award recognises an industry figure for their "exceptional skills to motivate colleagues and help make their cars or companies more successful."
Van der Burgh has held the top role at Toyota GB since mid-2015, since when the company has regularly achieved high rankings in the annual Sunday Times annual 100 Best Companies to Work For list and remained as one of Toyota's top European national sales and marketing companies, together with its national network of more than 200 retailers representing Toyota and Lexus in the UK.
He said: "I am truly honoured to receive this award, which in truth is recognition not for my work in isolation, but for the brilliant and crucial efforts invested by the whole team at Toyota GB, our retailers and our business partners.
"It is with their fantastic commitment and enthusiasm that we are proud to be delivering on Toyota's ambition to provide even better mobility for all with exceptional experiences for our customers."
Toyota's annual UK new car market share rose from 3.8% in 2015 to 4.3% in 2018, and Lexus has held stable at 0.5%.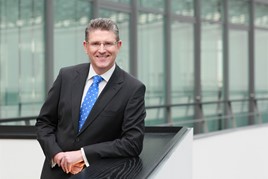 Since Graeme Grieve's appointment as MD of BMW Group UK in October 2014 he has never been put forward for an interview by the UK trade press, however BMW's own interview with him in 2017 is published here.
Between 2015 and the end of 2018, BMW's annual UK new car market share rose by 6.4% to 7.3% while Mini's rose from 2.4% to 2.8%.