Polestar UK managing director Andrew Pilkington has left the Geely-owned EV specialist for Hyundai premium car brand Genesis.
Pilkington's departure from Polestar leaves the brand hunting for a new UK MD just as it embarks on the launch of its long-awaited Polestar 2 electric vehicle (EV) and prepares to establish its first Polestar Space retail facility.
The move also further ramps-up anticipation about when Genesis might enter the UK market, with Pilkington understood to be based in London in his new role as regional operations manager, away from the brand's new European HQ, in Frankfurt, which is shared with parent company Hyundai Motor Europe.
Commenting on the departure of Pilkington in a statement issued to AM this week, a Polestar spokesperson said: "Andrew Pilkington has decided to leave the Polestar business to pursue other opportunities.
"We are currently in the process of selecting a successor and will announce the appointment in due course."
Last November AM reported that Endeavour Automotive was poised to open the UK's first Polestar Space.
Endeavour Automotive managing director, Adrian Wallington, revealed his business's plan for a London site in a comment made in appreciation of the brand's then-new facility in Oslo, via social media.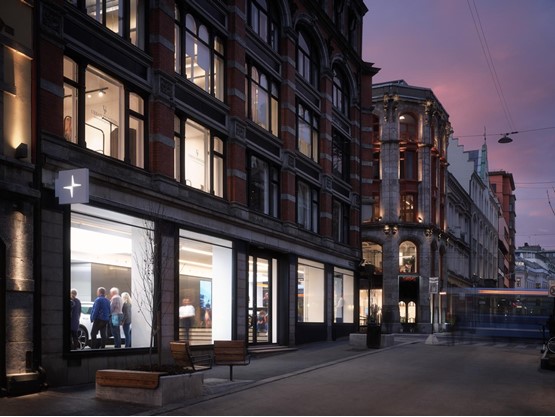 Wallington said: "Wow how cool is the Polestar Space in Oslo, coming to London soon Endeavour Automotive Ltd #polestar #automotive #endeavour #london."
Responding to Wallington's message at the time, Pilkington said: "Adrian, it will be great to announce the location of our London Space. Not long now before we can let people know our plans. Super excited."
AM has been unable to contact Wallington to see how plans had progressed for the London Polestar Space and the brand spokesman would not comment.
Speaking to AM at last year's Geneva Motor Show the Gothenburg-based premium EV brand's chief operating officer, John Goodman, said that the brand had already conducted discussions with franchisees of its Volvo sister brand and had settled on its UK franchise partners.
At the time – ahead of the COVID-19 crisis – the Polestar Space retail sites were scheduled to open in four UK city centres in time for the Polestar 2's market launch in Q2 this year.
Goodman said: "I've every expectation that we could be at the heart of a real EV explosion. The potential for our brand is huge."
Prices for the Polestar 2, which is described as a fastback saloon, start at £49,900, with delivery, pick-up and three years routine maintenance included in the cost.
The new model – launched to UK media just last week – features a 300 kW all-wheel drive powertrain powered by a large 78 kWh battery pack.
Polestar's assembly plant in Chengdu, China, began producing vehicles last summer ahead of deliveries of its flagship Polestar 1 performance hybrid and started producing the Polestar 2 earlier this year.
This summer Genesis appears to be gaining momentum in its own journey towards its European launch, meanwhile.
Back in April the brand named former Aston Martin and Maserati executive Enrique Lorenzana as its head of sales for the region.
Speaking at the time, Genesis boss William Lee said Lorenzana's appointment "shows that Genesis is strongly committed to Europe and its automotive luxury market".
Genesis was launched by the Hyundai in 2015 and already sells vehicles in South Korea, China, the US and Russia.
Earlier this year the brand revealed its first SUV, the GV80, and last year unveiled its Mint electric city car concept.
The Mint is a Honda e sized offering claiming a 200-mile zero emissions range.