Former Pendragon chief executive Trevor Finn has been appointed as a non-executive director of Sweden's Hedin Group after the business completed the acquisition of Ford of Sweden.
Hedin Group announced this week that it had secured a deal with Ford Motor Company to fulfil a role as both the country's importer and retailer after completing the acquisition, which includes 74 retail sites across Sweden.
The model appears to follow a 'Super dealer' model explored by Finn in a blog post back in June 2020, in which he revealed a plan to "re-engineer parts of the industry that aren't functioning efficiently" through a new online business venture.
In the blog post he said: "With investment funding almost dried up for many of the dealer groups, focusing their resources on more deep alliances with enlightened OEMs seems like a viable next stage with a short transition to the age of the 'Super dealer'."
Back in May last year Finn announced that he was poised to make a return to the automotive sector almost 12 months after departing the former AM100-topping car retail group.
In his blog post a month later he said that his next online post would be to publicly launch his new business, having registered New World Automotive on Companies House in October 2019.
He said that he was "still energised and motivated by the automotive business and the people in it" and suggested that he was keen to re-imagine new and used vehicle distribution methods for the internet age.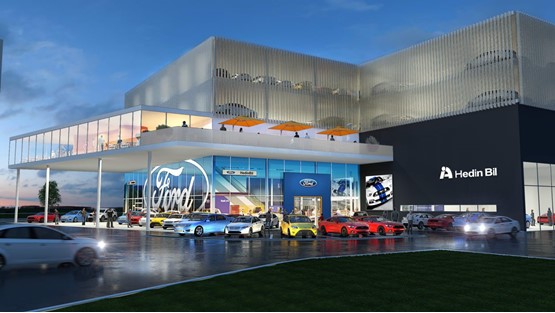 Finn announced his move to Hedin Group in a LinkedIn post this week. In it he said: "I am pleased to join the Hedin Board as a Non-Exec Director working on our first Superdealer.
"Exciting times ahead, as Hedin Group acquires Ford Sweden."
In its statement officially announcing the completion of its deal to acquire Ford of Sweden earlier this month, Hedin Group said: "As the distribution channels in the automotive industry drastically change around the world, Ford has turned to Hedin Group as a partner that fits perfectly with Ford's high ambitions to succeed in Sweden.
"With the acquisition, Hedin Group offers a solution where the importer himself is also an important player as a reseller."
Anders Hedin, the owner and chief executive of Hedin Group, said: "By simplifying and streamlining operations, we create a clear offer to the market and we can use the experience from being a leading retailer to understand the market and customers' needs and expectations.
"We will invest in strengthening the Ford brand. We have the ambition to be a leader in the rapidly growing digitalisation of the industry that enables a more multi-channel way of selling."