Online used car marketplace Used Cards NI has promoted Stephen Kelly into the role of managing director as it looks to capitalise on accelerated mobile browsing habits and increasing online purchases.
The move comes as the digital marketing platform reported a 20% increase in site visits and lead generation year-on-year.
A former Noel Eakin & Sons sales executive, Kelly has spent more than a decade in the business and will now assume responsibility for strategic planning and development.
His predecessor, Dr Cecil Hetherington, will remain as part of the leadership team, assuming the role of chairman, while Colin Quigg has been promoted to the role of business development manager.
Kelly said: "We have big ambitions for 2021 – all roads lead to us retaining our position as Northern Ireland's number one online marketplace for used vehicles.
"This past year has seen a huge growth in the number of people browsing for a car online.
"The customer journey is at the heart of our strategy – we want to make it as streamlined as possible and we're continuously developing the site to ensure it evolves to meet the demands of the online audience.
"We are constantly working to improve the information available to users, for example with our recent addition of optional extras data to the vehicle specifications on the site.
"Visitors to the site are now using more ways than ever to contact dealers, such as via WhatsApp and SMS."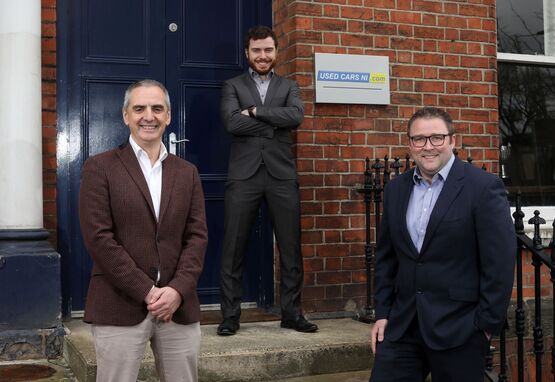 Used Cars NI was founded in 2006 by Cecil Hetherington and Anthony Kieran and employs 16 people at its South Belfast premises.
A further 16 full time programmers who work remotely overseas.
The business claims to attract 1.75 million visits to its platform each month.
Kelly said that the business is now keen to develop its car dealer relationships to strengthen its market position.
He said: "The market environment has brought – and continues to bring – challenges for the automotive sector, with both the pandemic and Brexit having an impact on the market.
"Through the expansion of our dealer website portfolio, we're committed to cultivating the relationships with key dealer partners. It's an exciting time to be taking the helm of such a successful online platform."