Cox Automotive International president Martin Forbes and Manheim Auction Services and NextGear Capital MD Liam Quegan have become the latest additons to the Automotive 30% Club.
Forbes said that he was "delighted" to be joining the network of CEOs and MDs which was created by founder Julia Muir in 2016, with the goal to improve the gender balance within the automotive industry - aiming for 30% of leadership roles to be filled by women by 2030.
"We are delighted to have become a patron of the Automotive 30% Club", he said.
"Cox Automotive is committed to improving gender diversity within leadership roles, in what is still a male-dominated industry.
"We have taken steps to improve the opportunities given to women with our own Inclusion Diversity and Equity strategy."
Cox Automotive established the Barbara Cox Woman of the Year Award in 2018, which is presented annually to an inspiring, outstanding female leader or manager in the UK's automotive industry.
National Grid fleet manager Lorna McAtear received the Barbara Cox Woman of the Year Award 2021 at an event to mark International Women's Day.
Quegan also runs Women with Drive, Cox Automotive's networking group for women, championing gender diversity and inclusion within the automotive industry.
In an interview with AM, Quegan said leadership must take accountability for ensuring that senior people within an organisation are gender diverse.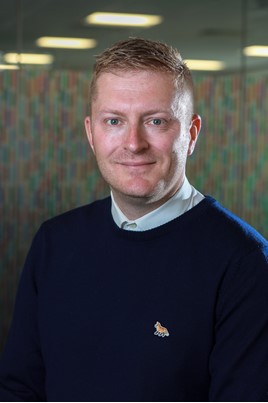 Muir said: "It is wonderful to have this connection with this forward-thinking company that already puts significant emphasis on gender balance through the Women with Drive initiative and the Barbara Cox Woman of the Year Award."
In a special AM 'guest opinion' post to mark International Women's Day, Muir explains how fixing car retail to to allow women to feel safe and thrive has little to do with being 'woke' or 'politically correct'.
She also said on a seperate occasion that women are 'losing out disproportionately' during the COVID-19 pandemic.
In January 2021, Jardine Motors and Trustford HR directors Clare Martin and Sharon Ashcroft gained special recognition as the Automotive 30% Club presented its annual 'Inspiring Women' automotive sector awards in a bid to recognise the sector's established and emerging female talent.
"Our strategy is to nurture and establish a core value where we create and cultivate a sustainable culture of inclusion for all," said Forbes.
"We're proud that we can make the investments in our workforce to bring the best out of them, with specialist training and development for those in leadership positions.
"This enables greater understanding in how to manage inclusively and encourage our workforce to thrive in their own abilities as well as in their work where they will one day become future leaders," he said.