Jardine Motors and Trustford HR directors Clare Martin and Sharon Ashcroft gained special recognition as the Automotive 30% Club presented its annual 'Inspiring Women' automotive sector awards.
Judges selected a total of 30 winners from the 225 nominations received for the 2020 awards and the two franchised retail sector employees were among five recipients of additional accolades in recognition for their achievements.
As Auto Trader's UK sales director, Rebecca Clark, claimed the overall Inspiring Automotive Woman of the Year for 2020 in recognition of the strength of her commitment to gender-balance, Martin won the Inclusive Leader Award and Ashcroft the Game Changer Award.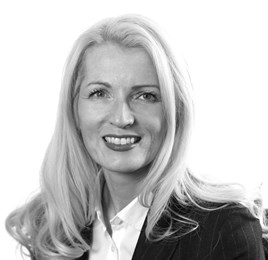 Alison Jones, PSA Group UK managing director and senior vice-president, claimed the Trailblazer Award, meanwhile, as Lilly-Ann Hulse, Bentley Motors' digital and technology degree apprentice, gained the Rising Star Award.
Due to the ongoing COVID-19 pandemic, all winners will come together for the Automotive 30% Club's closed virtual ceremony on January 12, 2021.
Julia Muir, the founder of the Automotive 30% Club and chief executive of Gaia Innovation, said: "Today we celebrate and recognise the most inspiring women in the sector, nominated by colleagues and peers.
"We have heard wonderful uplifting stories of how all these amazing women have not only added significant value to their businesses, but are also encouraging others to improve and progress, or giving much needed support to their team members through the unsettling impact of the pandemic.
"They are actively involved in creating inclusive environments and are also engaged in activities to show that automotive is a positive career choice for women.
"They are lifting other women as they rise, and as per the motto of the suffragette movement, they are taking real action with 'deeds not words'."
Click here to see the full list of Automotive 30% Club awards winners.
Recognising Rebecca Clark's awards win, Auto Trader's chief executive, Nathan Coe, said: "At Auto Trader we sit across both automotive and technology industries, both of which face significant diversity challenges.
"That's why we are fiercely proud of Rebecca's long-term commitment to educating, inspiring and attracting more women into the automotive industry, which is an innovative and exciting sector.
"Rebecca is a wonderful ambassador and role model both within the industry and at Auto Trader and we couldn't be more thrilled for her recognition."
Among the franchised car retail sectors award winners were: Amanda Mogan-Wilson, head of communications and engagement, Jardine Motors Group; Hayley Keatinge, head of business, Jardine Motors Group; Stacey Laing, Group TPS manager, JCT600; Amy Williamson, front of house manager, Aston Martin Leeds, JCT600; and Sadie Lowe, marketing manager, Jardine Motors Group.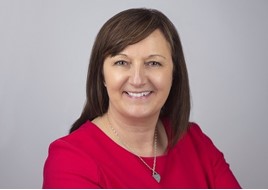 Three colleagues from TrustFord were also awarded a 2020 Automotive Women Award for the second year running, with Ashcroft, Julia Greenhough (marketing director) and Rhonda Johnson (group business systems manager), all selected by judges.
Stuart Foulds, chairman and chief executive officer at TrustFord, said: "I am extremely proud of Sharon, Julia and Rhonda's recognition at the Inspiring Automotive Women Awards. Not only do they inspire and motivate their colleagues by leading through example, they provided vital support to the TrustFord family in what has been a very difficult year."
"Improving diversity within our TrustFord Family is a huge part of our ultimate goal of being an Employer of Choice, so it's incredibly important for our business to have strong female leaders such as these in our midst as they are helping pave the way for the next generation, who will help shape the automotive industry."