The Institute of the Motor Industry (IMI) has announced the appointment of two new non-executive directors.
Ian Plummer, commercial director at Auto Trader Group and Chris Mason, chief executive officer of FISITA, the international membership organisation, will bring new insight and perspectives to the professional body, said the IMI.
A recruitment campaign had attracted more than 60 applicants to fill vacancies on the board in the automotive and professional body sectors.
The IMI said the objective was to bring new individuals onto the board with first-hand experience of the changing dynamics of automotive, as well as additional experience in member-based organisations.
Sarah Sillers, vice president of the IMI, said: "With a strong understanding of the automotive retail market, Ian Plummer will add to the conversations about how the IMI can support the transition to the Government's net zero targets.
"As CEO of FISITA, a membership organisation within the global automotive and mobility systems sector, Chris Mason's experience in member-based organisations will help the IMI continue to build its member values in the UK and around the world."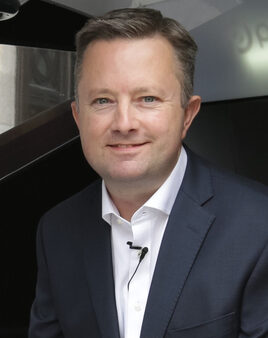 With a 36-year career in the automotive and professional body sectors, Mason (pictured right) is already a fellow of the IMI, and previously held various roles during a 14-year career with the Society of Motor Manufacturers and Traders (SMMT), including managing director of its subsidiary Motor Codes, which brought in the first Office of Fair Trading approved codes of practice for vehicle repair and sales..
Mason said: "I believe I bring valuable experience in developing the role of a professional member-based organisation, having overseen the extensive modernisation of FISITA over the last seven years."
Plummer's automotive experience spans more than two decades encompasses both the OEM sector, with senior roles at Volkswagen Group and Renault-Nissan Alliance, and the new and used car marketplace with Auto Trader.
Having spent the last five years at Auto Trader Group, he will bring to the IMI board insight into consumer behaviours, said the IMI.
Plummer added: "My experience working for OEMs as well as retailers, in the UK and internationally, taught me the essential value of people skills in our sector.
"More recently, my time at Auto Trader has allowed a much closer understanding of the fast-growing role of digital skills in the transformation ahead of us."