Automotive aftersales finance provider Bumper has appointed Snap-on Business Solutions' Nick Squire as its new international sales and partnerships manager.
Squire had been responsible for the tooling specialist's European and global autoVHC programmes but will now take an overseas remit for the digital payment platform for vehicle repairs, services, accessories and add-ons after its launch in Germany and Spain.
He will also lead the business as it embarks on further expansion into other international markets.
Bumper – recently acknowledged by a listing in the Financial Times' FT1000 rankings of the fastest growing European fintechs – is currently preparing to open a subsidiary in Ankara, Turkey.
Squire was previously employed by BTC, having started his automotive career over 20 years ago as general sales manager at Ilkeston Co-op Motor Group.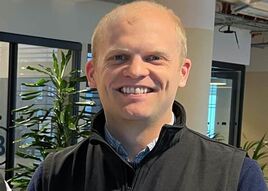 Jack Allman, Bumper co-founder and chief commercial officer, said: "We're delighted to welcome Nick Squire to our fast expanding team to spearhead Bumper's ambitious growth plans across key European automotive retailing markets.
"Nick brings a wealth of experience to this new position having worked in the UK and international dealer sectors, including many of the markets we are targeting."
Squire said: "I'm delighted to be joining Bumper at the beginning of its exciting international journey and introduce new dealer products into new markets.
"There is a huge opportunity to grow Bumper into Europe. Having worked extensively in Germany and Spain my initial focus will be to grow sales in these markets and build partnerships with key strategic partners, OEMs and dealer groups."
Back in February, Bumper expanded its executive team with four new appointments to prepare for the next stage of its growth in automotive payments.
Two months later it appointed carwow founder and chief executive James Hind as a non-executive director.
Retailers cited a need to help consumers spread the cost of their aftersales repair bills in AM 'General Managers Guide to… Success in MOTs' webinar yesterday afternoon.
To listen to the webinar, and others from the 'General Managers Guide to…' series, click here.