Volvo Car UK commercial director Matt Galvin has called his time with the brand "the best seven years of my career" ahead of the start of a new role with Chinese electric vehicle (EV) manufacturer NIO.
In an exclusive interview with AM, Galvin reflected that his seven years with the Swedish premium carmaker had spanned a "transformational period" but said that he had to take up an opportunity with the emerging zero-emissions brand that "could not be missed".
Galvin's new employer, NIO, has already launched EV sales in Norway and Sweden and is about to launch in Germany.
Known for its use of battery-swapping stations as an alternative to conventional charging stations, the brand has five current models with a further four vehicles in the pipeline.
Already launched are the EP9 hypercar, the ES8 seven-seater SUV, the ES6 five-seater SUV, the EC6 coupe SUV, the ET7 saloon and the ET5 compact saloon.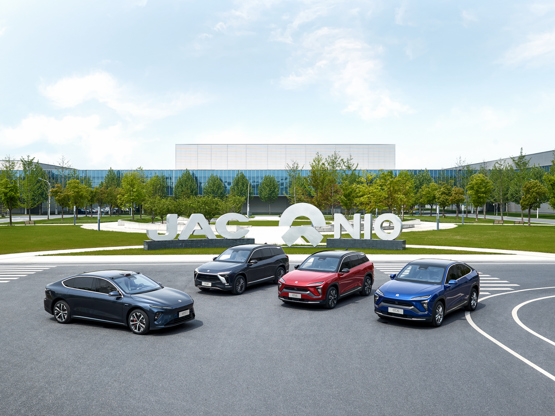 A minivan is among four cars expected to be join the line-up this year.
New York Stock Exchange-listed NIO is one of several EV brands said to be preparing for significant UK market launces, with others including Great Wall's Ora and Thai-owned Vinfast.
Commenting on the changing face of the UK EV market, and NIO's prospects within that, Galvin said: "Generally speaking, I think the UK is ripe for that kind of disruption.
"There are a lot of emerging brands that want to claim a slice of the marketplace and I think consumers are open to transacting online and direct. Those making that journey as seamless and easy as possible will be successful.
"NIO is an incredibly exciting brand, with a really interesting set of principles and with its battery-swap tech I think it offers something really compelling that has legs…very long legs."
Reflecting on his time with Volvo Car UK, Galvin said: "I've loved my time with Volvo, working with the brand and the retailers has been the best seven years of my career, but another opportunity came up that I couldn't not explore.
"In that time, we've taken Volvo to a really respectable place, with registrations up from around 40,000 to nearly 60,000 and market share above 3%.
"The transformation of the network has been amazing, with 75% to 80% of dealerships now subscribing to the new CI.
"I'm also really proud of what we achieved with used cars. 100% are now remarketed through the network and we are the first manufacturer to retail used cars direct to consumers online."
Volvo Car UK's steps to retain its used car sales within its franchise retail network have seen its dealers double their average used car sales from 170 to 340.
Galvin said that he had been humbled by the response from car retailers and colleagues who had heard about his move away from Volvo. He added: "I'm able to look back at my time with Volvo and see that we really have a achieved a lot. It's a great brand."