Former ASE chief commercial officer Mike Fazal has left the automotive retail advisory business to go "all-in" with his car subscription business Karzoom.
Fazal founded Karzoom with his wife Melanie in May 2021 and has forged partnerships with Hendy Group and Luscombe Motors but is now looking to accelerate its growth after pivoting its offering to adapt to a market working to mitigate against the effects of less abundant vehicle supplies.
From an initial strategy of helping retailers monetise their courtesy cars and demonstrators through daily rental, the business is now poised to relaunch as a subscription offering – with ambitions of providing national coverage.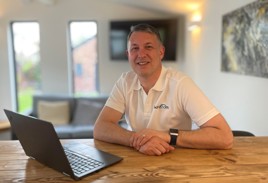 "With the re-launch coming up it's a great time for me to go all-in with the Karzoom business," Fazal told AM.
"In theory my new role sees me home working alongside my wife, Melanie, but so far I've been on the road. There are lots of conversations with interest retail groups. I've been really busy. Things are looking really promising."
Fazal departed ASE recently, more than 12 months on from its acquisition by Canadian software investment firm Valsoft.
His wife, Melanie, was formerly brand manager at Nestle.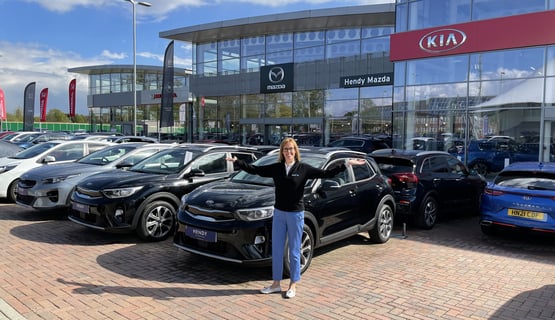 Now the pair are focussing all their attention on developing a Karzoom business which has a new website poised for launch and wants to offer a nationwide car subscription offering, delivering a full spectrum of brands and products, through partnerships with franchised retail groups.
Explaining the concept, Fazal said: "Initially we wanted to help retailers monetise their surplus vehicles. Now there is a shortage in the market.
"Where before we were dealing with a daily rental offering, which meant retailers really had to sweat their asset to get a return, we're now asking for partners to commit a fleet to the scheme.
"A subscription offering is far easier to manage. Each car will be with a single customer for a period of months and it reduces the burden on preparation and maintenance that comes with rental.
"It also provides a kind of secondary stocking source for dealers, who could offer subscription on the same car more than once or add it to their forecourt upon its return."
Karzoom's business model allows retailers to offer a subscription via their own websites, while Fazal hopes established partnerships with franchised retailers across the UK will allow its home page to offer nationwide coverage.
Existing partner Hendy Group is already Karzoom's subscription partner for the South coast, he said.