Hendy Group is embracing the concept of flexible mobility solutions with the launch of its new Hendy Go short- and long-term car rental service.
The AM100 car retail group, which was crowned Used Car Dealer Group of the Year at last week's AM Awards 2021, has said it will offer rental customers a range of brands and models from its dealerships in Bournemouth, Portsmouth, Salisbury and Southampton through the new venture.
Commercial director Mark Busby said: "We have a dedicated website where customers can quickly and easily book their vehicle together with specialists at our Hendy GO locations who can help with all aspects of a booking.
"Our research suggests that customers like to deal with the familiar Hendy name and are looking for convenient drop off points, transparent pricing and a secure booking and payment system which are at the heart of our Hendy GO offering."
Powered by Karzoom, Hendy GO has been officially rolled-out across the group following a successful trial earlier this year.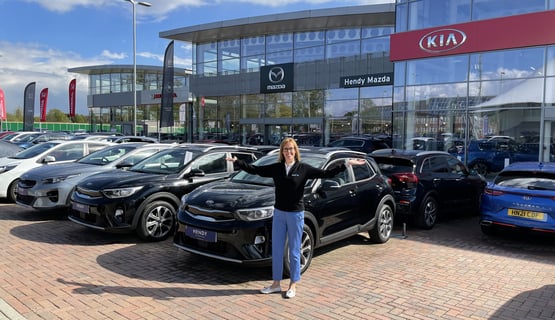 Karzoom claims to enable dealerships to earn additional revenue by making vehicles available for hire.
Vehicles are generally less than one year old and can be hired from one day to 60 days on a fully inclusive basis.
Bookings are handled online and the car can be collected from a driver's selected Hendy dealership or from the customer's chosen pick up point.
Busby said: "At Hendy Group we are always looking at ways to meet customer demand and provide the motoring services they want now, and in the future.
"The investment in this new service reflects a trend from customers looking for flexible motoring solutions with car rental one area of growing demand."
Earlier this year data from Ebbon Intelligence, a new company that uses artificial intelligence to help clients manage their automotive fleets more effectively, suggested that half a million car owners were planning to sell their cars and rent instead.
Ebbon Intelligence found that 453,461 planned to sell their cars this year to save money, while a further 403,077 intend to sell their cars to help reduce the number of vehicles on the road to help protect the environment.
Roger Noble, CEO and founder of Zegami, said: "Renting instead of owning a car can save you a fortune and, in some cases, it can also mean you get to drive a better-quality vehicle."