Group 1 Automotive is on the hunt for a new managing director once again after Mark Bridgland announced his departure from the US-owned car retail group ahead of the start of a "new venture".
The news comes just over eight months after Bridgland's promotion from director of operations ended the AM100 car retail group's 22-month search for someone to fill its MD post.
Spire Automotive founder and previous group managing director Darren Guiver departed the role in November 2019 to "take time away from the business".
Bridgland's departure from Group 1 was revealed in a notice published by Companies House on Friday (March 31).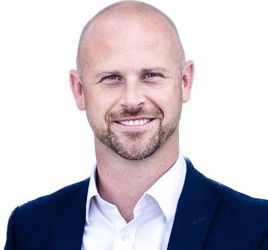 Explaining his reasons for exiting the business in a statement published on LinkedIn, Bridgland said: "After nine fantastic years at Group 1 Automotive, working with an absolutely incredible team, I have decided to take some extended time off to spend with my family, before starting on a new venture.
"I would like to say a huge thank you to all of my colleagues and business partners for their support over the years. I couldn't have done it without you."
Upon Bridgland's appointment to Group 1's MD role in July last year, the business' president and chief executive Earl Hesterberg said that he had been "instrumental in the success of our UK operations".
"We are pleased to expand his role to managing director as his background and proven leadership make him an ideal candidate to assume this important role," he added.
Bridgland began his career at Group 1 in 2013 as the UK's finance and insurance compliance manager, joining from Lookers, where he was its regional finance and insurance development manager.
In a trading update published in October Group 1 Automotive showed that its steadily-growing UK operations were making impressive profits from its sales of new and used cars.
Its figures show its average gross profit per unit from the first nine months of 2022 rose 42% in new vehicle sales, to $3,633 (approx. £3,149), while in used cars it dropped 11.3% to $1,653 versus Q1 to Q3 2021.
In Q3 2022 alone, it achieved a GPU in new vehicles of $3,464 (£2,995).