Sponsor of the AM Best UK Dealerships To Work For awards, Car Benefit Solutions (CBS) will show how dealer groups can help boost staff retention and attract high calibre candidates with rewarding car benefit provision at Automotive Management Live 2019.
The free of charge Automotive Management Live expo, where the best groups championing employee engagement will be presented with this year's awards, takes place at Birmingham's NEC on November 7 and brings together leading industry suppliers, expert speakers and insights into some of the pressing topics of the day.
For CBS, the event also offers the perfect platform to reach out to dealer groups and demonstrate how similar staff incentives can be enjoyed throughout the retail network.
The company will also draw on its on-going research, due to be published at the end of this year, which is analysing the different approaches to employee benefits among a random sample of around half of the UK's top 50 automotive retail groups.
Brand manager John Hogan said: "Employee car ownership schemes (ECOS) are increasingly more cost effective when compared to traditional company cars for both retailers and their employees.

In addition, the flexible nature of ECOS means that staff who would not usually be eligible for a company car can be encouraged to buy new vehicles through their employer at little or no cost to the dealership. Schemes are attractive to employees acting as a retention tool whilst also boosting dealer registrations.
"AM Live offers us the opportunity to talk to retailers and demonstrate how easy it is to access and enjoy the benefits of our schemes, even for smaller retailers across the industry. Our research is already showing a wide disparity between the larger groups in the top 50 and their smaller counterparts in terms of employee benefits which is becoming increasingly influential in both attracting and retaining the best staff.
"Our regional managers will be on hand to talk to visitors and share insights in relation to car benefit and discuss how schemes can be aligned to different business objectives, drawing experience from working with some of the UK's largest and most successful retail groups."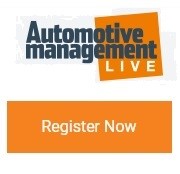 CBS is a financial services company and a provider of employee car ownership schemes (ECOS) delivering flexible and bespoke solutions.
Visitors can learn more by picking up informative white papers or speaking to its representatives at stand D40 and those who register for a free, no obligation fleet and compliance review of its company car fleet or employee car ownership scheme will be entered into a prize draw with a chance to win an iPad.
Automotive Management Live is once again free to attend for dealer and manufacturer delegates by registering at https://www.automotivemanagementlive.co.uk/