Vantage Motor Group has further strengthened its part-exchange used car remarketing relationship with Aston Barclay.
The AM100 retail group, which is based in Knaresborough, North Yorkshire, and was the subject of a management buyout in December last year, has renewed its long-term remarketing contract with the independent vehicle auction business.
Vantage has been a lead vendor at Aston Barclay Wakefield since it opened in January 2019 and even before the COVID-19 lockdown when Aston Barclay switched to an online auction strategy, Vantage has been a strong advocate of selling cars via digital channels.
The new contract will see part-ex vehicles from its across its 14 sites pass through Aston Barclay Wakefield's two weekly dealer part exchange sales and fleet sale.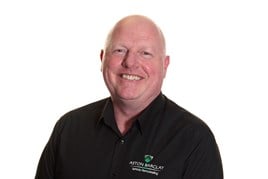 Martin Potter, Aston Barclay's customer managing director, said: "Vantage signed up as lead vendor at Wakefield even before it opened as the group bought into our ideal of revolutionising the industry.
"We have worked together very closely since to build a strong following for its cars at auction and they have been receptive to using new technology such as e-Xchange.
"We are pleased to see them commit to a new long-term remarketing contract."
Vantage represents Toyota, Lexus, Kia, Skoda and Citroen brands across Yorkshire and Lancashire and has re-scaled its operations over the past six months.
The group, which operated 24 sites in 2018, was sold by founder Mark Robinson in an MBO involving the its chairman, finance director and operations director last year.
Chairman Phil White, finance director Tim Swindin and operations director Andrew Mallory now operate the group.
In March Vantage sold Toyota and Lexus, in Birmingham; Toyota Solihull; Toyota Tamworth; and Toyota and Lexus, in Wolverhampton; to the Steven Eagell Group.
That deal came weeks after an interim trading update published by Vertu Motors announced that it had completed the £4 million acquisition of its Kia and Honda businesses in Bradford.