CDK Global has published a new guide to help car dealers to recover their businesses and embrace new technology following the COVID-19 coronavirus pandemic.
The 'Gearshift Manual: Moving into 2021' is free to download and focuses on three key areas: building a customer-first culture; maximising digital efficiencies and embracing the dealerships of the future.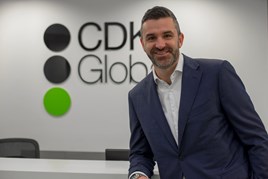 Stuart Miles, managing director UK & Ireland at CDK Global, said: "As we enter 2021, I feel heartened by the strides that we have all made to conquer the challenges encountered together. We've seen creative new ways to engage with customers and new streamlined processes across retailers, all of which will make our industry stronger in the future.
"Digital transformation has been front of mind for most dealerships over the past few months, and the current climate has forced auto retailers to think about how they can adjust and align themselves with these accelerated changes.
"It's clear that the auto-retail model is evolving rapidly and will continue to change as a result of consumer preference and technological enhancements. We want to make 2021 a year where we continue to drive innovation to support our customers and the wider automotive ecosystem, and the manual serves as a practical guide to help businesses remain both productive and competitive."
Through a combination of first-hand industry insight, consultations with retailers and conversations with partners, including RTC, VehicleVision, AliasLab, Busseys Group, and MotorDocs, CDK Global has identified three key areas for dealers to prioritise as we start to emerge from the pandemic.
The Gearshift Manual provides real-life industry examples, and key takeaway principles, in each of the three key areas of focus:
Building a customer-first culture: With retail industry giants such as Amazon and Apple setting the standard for exceptional customer insight and service and seamless transactions, the bar has been raised for all retail experiences. A customer-first attitude is more important than ever, and smart dealers must anticipate the needs and habits of their customers – communicating with them on their preferred channels.
Maximising digital efficiencies: From an operational perspective, the goal for all dealers must be a seamless end-to-end digital experience. Digital technology is a simple fact of doing business beyond 2020, as many features that were once 'nice to have' are now critical to business operations.
Embracing the dealerships of the future: In addition to mastering consumer and business needs in the here and now, dealers need to be looking at the next phases of evolution for the industry. Partnerships and co-creation will be the key to unlocking innovations that will best serve dealerships, and retailers must open their businesses up to collaboration.