Aston Barclay has ranked the UK's 25 most desirable used cars to showcase the capabilities of its new desirability index.
The remarketing provider said that the new index had been designed to help dealers and vendors understand "what's hot and what's not" in the current market.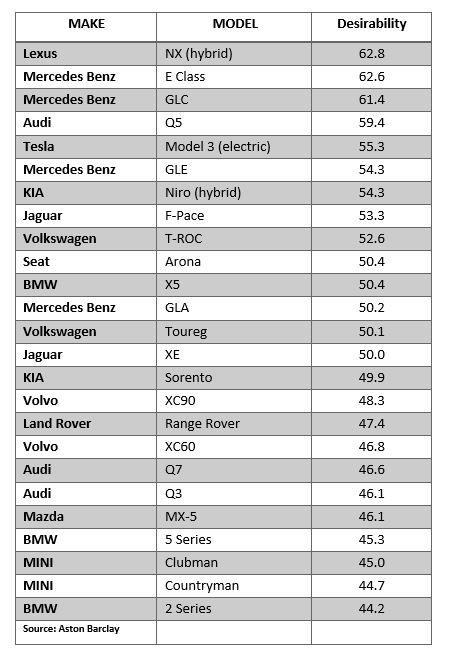 It draws on data compiled from web views prior to each auction sale, physical and online bid volumes per sale and the sale price achieved as a percentage of CAP Average.
SUVs account for 14 of the top 25, with Lexus' NX hybrid topping the rankings and the Mercedes-Benz GLC and Audi Q5 also making the top five.
Four out of the top 25 models were from Mercedes-Benz, while the Tesla Model 3 was the only pure electric vehicle (EV) on the list.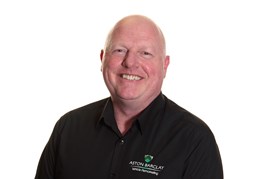 Martin Potter, Aston Barclay's managing director – customer, said: "We built the desirability index in response to the industry wanting to understand the latest trends following the market re-opening and us embracing our hybrid physical and digital strategy.
"We have taken data from across all our physical and digital platforms to provide valuable insights to help both buyers and vendors."
Aston Barclay said that many of the used premium cars coming up at auction have become more desirable in the past few weeks as semiconductor shortages continue to impact supplies of new cars.
Insight from Cap HPI and Cazana this week has detailed the "unprecedented" sate of the used car market as limited supplies send value soaring.
In a recent interview with AM to mark Aston Barclay's April return to physical used car auctions, Potter said that the same trend had been seen on commercial vehicles (LCV).
The rise in LCV values have prompted Aston Barclay to extend its sales in Leeds into Donnington and Westbury.
Potter said: "Vans have seen a 40% like-for-like increase in value in 12 months. It's been amazing."
Physical buyers are currently purchasing 60% more used cars than physical buyers currently and the index keeps in close touch with both physical and online buyer trends.