Aston Barclay has released its June used car desirability index with SUVs remaining the most in-demand used car with UK buyers.
The remarketing business said that 14 of the top 25 cars on its most recent rankings were SUVs, several which are from the premium end of the market such as the Mercedes GLC, GLE, Jaguar F-Pace and BMW X5.
June's most desirable used car is the Volvo XC40 with a score of 73.8, one of three Volvo models to make the top 25, according to the research.
Martin Potter, Aston Barclay's managing director – customer, said: "Our latest index shows that the SUV remains as the most in-demand used car type in the current market.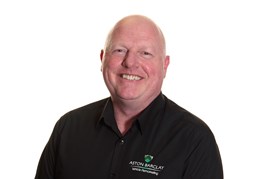 "Our June index scores continue to rise as the popular cars receive more web views and bids at auction as buyers compete to buy the same stock."
Aston Barclay's decision to allow car buyers to return to its auction halls when COVID-19 'Lockdown 3' ended in April delivered a 17% uplift in attendances.
In a recent interview with AM, Potter said he was prepared to "turn traders away" to maintain its strict COVID safety measures as it anticipated a rapid ramp-up in traders visiting in-person.
The Tesla Model 3 is the only full electric car on the list with the Lexus IS the only hybrid - Aston Barclay said this reflects the appetite for used petrol and diesel cars.
The Fiat 500X and Dacia Duster both made an appearance on the list reinforcing that increased demand for lower price, smaller cars are also growing, according to the independent auction group.
The top six most desirable cars in June scored above the 62.8 figure of May's Lexus NX table topper due to the increased competition within the market which has led to a growing number of web views and bid, said Aston Barclay.
Aston Barclay's data takes into consideration three key metrics: web views prior to sale, number of physical and online bids per sale and the sale price achieved as a percentage of CAP Average.
Towards the bottom of June's desirability index are the Nissan LEAF, BMW i3, Kia Ceed, Vauxhall Corsa and DS4.
Aston Barclay's desirability index - June
| | | | |
| --- | --- | --- | --- |
| Position | Make | Model | Index Score |
| 1 | Volvo | XC40 | 73.8 |
| 2 | Jaguar | XE | 66.7 |
| 3 | BMW | 2 Series | 65.4 |
| 4 | Mercedes-Benz | GLA | 64.4 |
| 5 | Tesla | Model 3 | 63.3 |
| 6 | Mercedes-Benz | GLC | 62.9 |
| 7 | Lexus | IS | 62.5 |
| 8 | Mercedes-Benz | GLE | 62.5 |
| 9 | Land Rover | Range Rover | 61.7 |
| 10 | Volvo | XC60 | 61.5 |
| 11 | Skoda | Karoq | 61.4 |
| 12 | BMW | 6-Series | 61.3 |
| 13 | Mercedes-Benz | E Class | 61.1 |
| 14 | BMW | M3 | 60.4 |
| 15 | Jaguar | F-Pace | 60.4 |
| 16 | Volvo | V90 | 59.5 |
| 17 | Mini | Countryman | 57.1 |
| 18 | Fiat | 500X | 55.8 |
| 19 | Audi | TT | 55.5 |
| 20 | Ford | Kuga | 55.3 |
| 21 | Audi | A5 | 55.2 |
| 22 | Dacia | Duster | 55.1 |
| 23 | Jaguar | XF | 54.6 |
| 24 | Volkswagen | CC | 54.5 |
| 25 | BMW | X5 | 54.5 |