A 21% rise in finance applications was not what Alphera Financial Services head Preston Rogers anticipated when he was tackling the fall-out of COVID-19 in 2020 – but that is what the business delivered.
But, as car buying customers took out over 100,000 finance agreements with the BMW Group-owned provider, Rogers said that he was happy to slow down a little and "take stock" of the sector's changes in 2021 after a challenging period which took its toll on staff.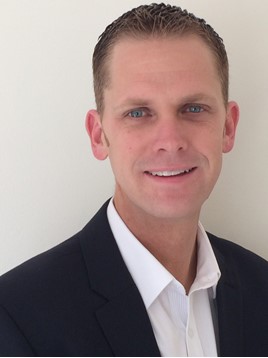 Rogers, who took over from Spencer Halil at Alphera in late 2020, told AM: "Not much that happened in 2020 was expected, least of all the increased business, but that was an unexpected positive. We were thrilled with that result.
"I think we'll see lower growth this year and that's almost to take stock of the changes brought in by the FCA."
Rogers said that Alphera's business almost tripled in scale under Halil's leadership, from 2015 to 2020, but said that such growth is likely to be in the past.
COVID response
As the business continued to eye further growth, however, he reflected on Alphera's response to the COVID-19 crisis.
"We didn't step back and say 'let's hold up our lending'. We were very much open for business," he said.
"We were up and running remotely in two to three days last year.
"We didn't furlough any staff and we actually re-trained our 'non-productive' staff overnight and they became customer facing to deal with those encountering difficulties. In total 130 staff moved into customer-facing roles.
"The mental health impact on those staff was quite acute and we've had to support that as a business. Some of the conversations with customers were very difficult and we made payment deferrals in the tens of thousands."
Rogers said that, when the market returned in June 2020, Alphera was inundated with business, "almost more than we could handle", he reflected.
With that came an acceleration in online transactions.
Online finance
He said: "Last year we had 40% of our applications set up remotely and that was up from 20% in 2019. We don't yet have that capability plugged in everywhere, though, so that 40% is not from a sample of 100% of our business."
Take-up of the MyAlphera self-service platform trebled in 2020, according to Rogers. In Q1 47% of the business' interactions were completed via the app, he said.
Rogers said that online security has had to be ramped-up dramatically to keep pace with the shift to online finance.
"Our spend on online security has risen dramatically," he said. "You're almost always moving things further and further behind more layers of security, but the important thing is that it doesn't affect the customer experience."
Despite the difficulty of having the Financial Conduct Authority's (FCA) legislation changes rolled -out during COVID-19 lockdown, Rogers believes that the shift to digital finance has helped the sector.
FCA changes
He said: "The FCA changes being rolled out in a lockdown wasn't ideal – with many people away from businesses – but we've worked hard on our dealer training and helping that process.
"We've gone to market with one rate and one commission model which works slightly differently with our brokers but in no way can there be discretion in any part of the chain.
"In a lot of ways it's made things more transparent for the customer. In a franchise scenario it has helped as it allows them to push customers further along the online route. For the independent it's taken the haggle out of that part of the sales process, which I think is a good thing for the customer. The negotiation quickly switches to the part-exchange, if there is one."
Rogers pointed out that FCA mystery shopping will start in September and said that he thought it would be "good to get their take on how they think the changes have landed".
Alphera already conducts its own mystery shops to ensure its finance partners' compliance, so is confident of a positive outcome.
"A third of our partners have been with us from the start, 15 years ago and I think that because we have high standards," Rogers told AM.
Despite Alphera's one rate approach to meeting the FCA's new regulations', Rogers conceded that consideration is being given to finance models which it does not yet offer.
Rogers said: "There are some rate for risk models operating out there but we are taking a wait and see approach before we go in that direction. We're evaluating that at the moment."