Keyloop chief executive Tom Kilroy has insisted new owners Francisco Partners "don't have a set philosophy of making a lot of change" as the business embarks on a wide-reaching restructure.
Following the announcement that former CDK International Stuart Miles would be leaving the rebranded and expanded business earlier this month, other departing employees have alleged that a restructure will result in staff cuts of 80% in certain UK departments.
One said Keyloop's restructured business would see its number of UK-based support staff decline from 140 to 37.
Although Kilroy would not discuss the scale of redundancies being imposed by Keyloop in an interview with AM, he insisted those numbers were "not correct", adding that the changes being made would ensure the business had the "right set-up for the next five years".
"The UK is where we have our headquarters and that is not going to change", Kilroy told AM.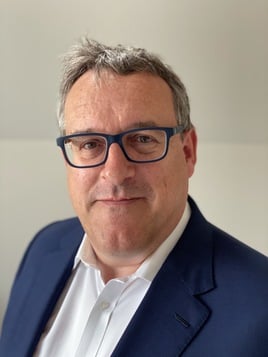 He added: "I think the existing team and the business, as-was, have done a very good job of setting the company up well, but we're making a decision to shift the strategic direction to one that centres on product and customer success.
"We're trying to build a strong international and diverse team that we think is right to take the business forward best on the basis of what's been achieved so far.
"That does mean some changes in where we place our investment."
International workforce
Keyloop's business restructure includes the appointment of 160 development workers in Warsaw, Poland, but Kilroy said an additional 100 engineering and product staff in the UK would maintain the UK-based workforce at 30% of the group's headcount.
The business has also added a new chief technology officer, chief product officer, chief commercial officers and a chief people officer in a shake-up of its leadership.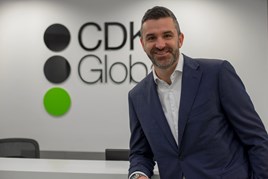 Kilroy told AM that Miles' departure had been a result of the restructure. He said: "We restructured the business and there really wasn't a stable role for him.
"He is a great guy and I was sad to see him go."
Amid suggestions that certain Keyloop DMS systems would be discontinued, Kilroy told AM that all current Keyloop DMS systems will be retained and that all current software developments – new projects anticipated by its car retail clients – would be seen through to fruition.
Kilroy said that customers of Keyloop would see "changes in contact points" as part of the new changes being ushered-in, however.
"We've very carefully assessed how we can meet our customers' objectives, not just eventually but in this transition," said Kilroy.
He added: "I didn't come through the door knowing that we'd be making as much change as this. We don't have a set philosophy of making a lot of change."
Keyloop will continue to proceed with a 'Build, Buy, Partner' approach to growth under its new leadership team, following its early acquisitions of Rapid RTC and enquiryMAX and more recent purchase of Motordocs.
The business's new recruits are:
Based in the UK, Keyloop's chief product officer Elena Rodriguez has worked at Reuters, Experian, Moneysupermarket and The Economist Group. She also volunteers for Pilotlight – an organisation that provides non-executive guidance and support to charities across the UK.
Chief technology officer Amit Monovich is based in Tel Aviv and joins Keyloop from a position as senior vice-president of engineering at Salesforce.
He has held similar senior roles at Click, Cyren, RSA and Amdocs.
Amit will lead all Keyloop's engineering and technology operations and is responsible for building capabilities in cloud operations.
Charlotte de Metz is chief people officer, based at the company's Hungerford HQ.
She joins from Synamedia, where she was also chief people officer.
Keyloop said that de Metz has "a career-long history of influencing change and transformation across rapid-growth global software companies with Private Equity backing".
Stuart Mills is Keyloop's new chief customer officer. Mills will join Keyloop in July 2021 from CrowdVision, where he was chief operation officer and interim chief executive.