Keyloop has completed the acquisition of digital automotive retail documents specialist MotorDocs as it aims to become the sector's leading technology provider.
It is the third acquisition for Keyloop (formerly CDK Global International) since its own acquisition and rebranding by Francisco Partners in March was accompanied by the addition of enquiryMAX and Rapid RTC.
The acquisition of Motordocs comes after Keyloop chief executive Tom Kilroy told a '5 minutes with…' interview with AM that its strategy would continue to be "to build, to buy and to partner" as it looks to expand around CDK's previous DMS specialist area.
Commenting on the addition of Motordocs this week, Kilroy said: "We are excited to welcome MotorDocs into the Keyloop family.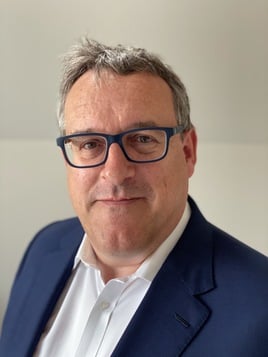 "Digital documents are what car buyers and owners really want. In fact, 60% of UK automotive consumers tell us that they would prefer all documentation in the dealership to be digitally signed and stored.
"Consumers also are looking to businesses to be more environmentally friendly and retailers who move to digital document management for their aftersales operations are able to cut paper usage by 80%.
"We want to help dealers to meet these customer demands and to be more efficient by digitalising their operations.
"MotorDocs has one of the most sophisticated solutions on the market, with a strong UK presence and growing international interest.
"We are therefore delighted to be able to bring MotorDocs into Keyloop to accelerate that work we are doing with our dealer customers."
Sarah Savory, senior product manager at Keyloop will one of the panellists at AM's General Manager's Guide to Improving the Customer Experience Through Technology webinar, at 2pm on July 20. Register here for the online event.
Founded in 2014, MotorDocs is headquartered in Whitchurch, Hampshire.
Today, its digital document management solutions – iDealFile and iServiceFile – are used by over 600 car retail sites in the UK and Ireland.
Motordocs software allows dealers to transform their unsecured, manual, paper-based sales and service documents into secure, digitally signed documents.
Keyloop currently acts as a reseller of MotorDocs products in the UK, under the brand of 'Keyloop Documents'.
Motordocs managing director, Andy Mee said: "We have always enjoyed a great relationship with Keyloop and we are all thrilled to be joining the team.
"We look forward to working with Keyloop to continue to innovate our solutions and transform the automotive retail industry for the better."