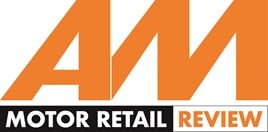 Steps for successful trading in Q4 and insights into Q3's sales tactics will be discussed at the quarterly AM Motor Retail Review webinar this Wednesday, October 6.
Joining AM for this 45-minute webinar are Citroen UK managing director Eurig Druce, Wessex Garages managing director Chris Wiseman and Cambria Automobiles marketing director Ian Godbold.

Free registration is now open to watch the AM Motor Retail Review live at 2pm, or to view a recording later on demand.
The discussion will examine recent new and used car market results, customer retention strategies in a market short of stock, and the challenge of budgeting for 2022 including the key steps in a strategy for success in a disrupted marketplace.
"If you'd like to learn how our industry executive guests have driven Q3 sales activity, how they manage customers' expectations when there are waiting times for new vehicles, or where they see great opportunities coming in Q4 and 2022, then register now to join this webinar," said AM editor Tim Rose.
"And while you're at it, sign up for the whole series so you can hear from new panellists at the start of every quarter."