Bumper has continued to accelerate its interest-free aftersales finance offering with the launch of a customer facing car servicing portal for motorists.
Bumper Marketplace will operate alongside Bumper's established B2B offering, provided through franchised service departments, to provide aftersales finance to a wider range of service providers.
The business said that its first B2C service would enable motorists to source interest free payments to fund repairs and servicing from over 3,000 franchised dealers across the UK.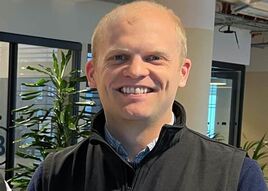 Jack Allman, the chief commercial officer and co-founder of Bumper, said: "With Bumper Marketplace we're helping franchised dealers to increase their workshop utilisation by spreading the word that car owners can split their bills over monthly interest-free payments; an important consideration as households manage their way through the cost-of-living crisis.
"Having extensively beta tested our B2C service for 18 months we have identified how it has already encouraged owners back into the franchised dealer ecosystem, especially those with older out of warranty cars who would traditionally go elsewhere.
"The average age of cars using our platform has increased year-on-year from 8.6 to 9.4 years, showing the additional throughput potential for franchised workshops and the further opportunity for these dealers to engage with customers about their next car purchase," said Allman.
The launch of Bumper Marketplace is being supported by a Google marketing campaign aimed at owners searching online for local garages to repair or service their vehicles.
According to Bumper it provided £36.4m of aftersales credit to motorists in the 18 months to the end of June.
The most popular age group using the platform is 30-to-40 year olds, who account for 29% of all credit given, while the top three models benefiting from the service are the BMW 1 Series, BMW 3 Series and Volkswagen Golf.
Also, in the last 12 months it has generated one million sessions from over 400,000 unique users.
Launched as Auto Service Finance in 2014 Bumper counts top AM100 car retailers including Arnold Clark among its clients.
In December last year the business benefited from a £9m funding round which attracted investment from the likes of Jaguar Land Rover's (JLR) InMotion Ventures fund, Porsche Ventures and Silicon Valley-based Autotech Ventures.
The business now counts Carwow chief executive James Hind, profile by AM last month, as a non-executive director.