Carwow has attributed a 29% increase in sign-ups to its online car marketplace to improved vehicle supplies and an upgrade of its platform.
Two-thirds of the new sign-ups in 2022 occurred from the start of May to the end of last month (July), according to the new and nearly-new marketplace, which suggested that the availability of new cars had triggered an uplift in interest from potential buyers.
The North of England saw the biggest increase in sign-ups, with a 33.6% increase in retailers joining in the North West and 31.9% in the North East.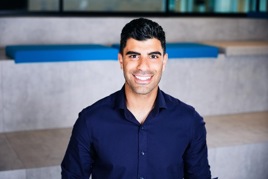 Carwow commercial director Sepi Arani said: "It is notable that the rise in sign-ups has built in a sustained and consistent way and gathered pace over the past few months.
"Where previously we saw pockets of retail-ready stock at dealers around the UK, we're now seeing availability improve more consistently as well as a stronger balance of factory orders versus stock sales."
Arani added: "We're also seeing a very positive response to our enhanced used car offering and our all-new dealer website. It's very encouraging to see momentum return to the market."
Back in 2019 carwow attracted £25 million in investment led by Mercedes-Benz parent company Daimler AG, as part of a strategic round of funding.
Earlier this summer the business announced plans for an "exciting and ambitious phase of growth" following a further injection of $55m (£41.5m) in funding to scale its Sell Your Car division, a £17.2m funding boost from investors including ITV and Channel 4 and the announcement of further investment from Geely's Volvo Car UK brand.
Founder and chief executive James Hind reflected on the growth of the online marketplace, and its plans for the future in a recent '10 minutes with…' profile interview in AM magazine.
Among carwow's recent platform developments has been the launch of a brand new, custom-built dealer website that aimed to make it quicker and easier for dealers to search, find and purchase quality used car stock from consumers around the UK.
The new website features 'listing cards' that allow dealers to quickly view comprehensive details on each vehicle and anticipate any costs that may be incurred prior to resale.
All listing cards must now include high quality imagery of the vehicle and also set out a benchmark CAP valuation, a proposed selling price and any existing offers already placed for the vehicle.
As Hind explained in his recent interview in AM, used car sales are becoming an increasingly important feature of carwow.
In June it reported a 113% increase in the proportion of consumers who place a formal enquiry for a used car after initially searching on the platform for a new car.