Heycar has been criticised after making 73 employees redundant as part of a global restructuring process described as being part of a "ruthless" drive to deliver improved profitability.
The online car retail marketplace insisted that it would continue to expand its range of products and services for the trade, despite the changes, which it claimed had been prompted by "numerous crises of the last two years" and its preparations for "stormy times" in a statement issued to AM.
The group, launched back in 2019 with the backing of Daimler and Volkswagen, recently appointed Volkswagen Financial Services' former vice-president for digital and direct Europe Andreas Gruber as its new chief executive.
An AM source said that heycar's UK staff affected by the redundancies were told of the changes in a call on Friday (January 27) morning and locked out of the business's operating systems later that same day, describing the tactics as "ruthless".
The source alleged that heycar had been charged with finding as "quick a path to profitability as possible" following a recent cash injection from investors.
Commenting on the changes in a statement issued to AM, heycar Group chief executive Andreas Gruber, whose predecessor Florian Schlieper is leaving the company at his own request on April 30, said: "Like many other companies in our industry, the numerous crises of the last two years have also affected our business.
"However, thanks to our investor structure, which is deeply rooted in the industry, we are also prepared for stormy times and will continue to expand our range of products and services for the trade.
"In order to continue a sustainable development of our company, we are currently undergoing a restructuring process.
"The decision to part with a total of 73 heycar colleagues globally as part of this process was not taken lightly.
"We will support the affected employees as much as possible and have taken a number of measures to accompany them through this process."
AM understands that heycar Group employs around 150 people in the UK and 450 globally, with its recent redundancies spread across various teams.
Back in October heycar UK promoted its chief commercial officer Karen Hilton into the post of chief executive, with Mat Moakes becoming CCO of the heycar Group.
At the time the business said the changes came as part of a move to "further accelerate its growth in the UK and across Europe" which would see former carwow director and Volkswagen UK marketing communications manager Hilton take the helm of the UK business.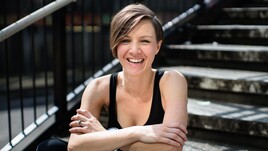 Speaking at the time Hilton, who joined the business in 2019, has stepped up after a six-month planned transition period. She said: "We've established a formidable momentum in the UK, a super focused leadership team, and a great culture for our team. I look forward to steering this rocket ship through its next phase.
"In the three years we've been operating we've faced a pandemic, a structural change in the supply network, and now the UK faces the economic headwinds of a recession.
"So, if there's one challenge to expect from my role as CEO, I know it'll be continuing to weather the ongoing uncertainty and ambiguity. The automotive and tech industry, however, has also gone through pivotal changes since the COVID pandemic – the way we work and the way we consume goods have changed and that change is here to stay."
Originally launching in the UK as classified marketplace, heycar has since launched an e-commerce option for customers.
The business has built a growing network of exclusive commercial partnerships with Parkers, BuyaCar, Regit and others in the UK and expanded overseas with launches in Spain, France and the Netherlands in the past 18 months.