An increase of 167% in the number of used electric vehicles (EV) entering the UK market in December failed to meet consumer demand, according to Auto Trader – with values remaining high.
The online automotive marketing specialist said that online search behaviour surrounding zero emission vehicles had risen by 78% in the last month of 2019, but the ramp-up in the supply of product had only succeeded in raising the proportion of EVs advertised on its platform to 0.5% (AFVs: 3.4%).
EVs, and alternative fuel vehicle (AFV) more generally, contributed to a 0.6% increase in vehicle prices on Auto Trader across the whole of 2019.
The average price of a used car in December was £13,542, up from £12,976 in December 2018.
After removing the impact of stock mix, however, Auto Trader reported that prices had contracted by 3.3%, on a like-for-like, basis during 2019.
The average price of a used car in 2019 was £12,800.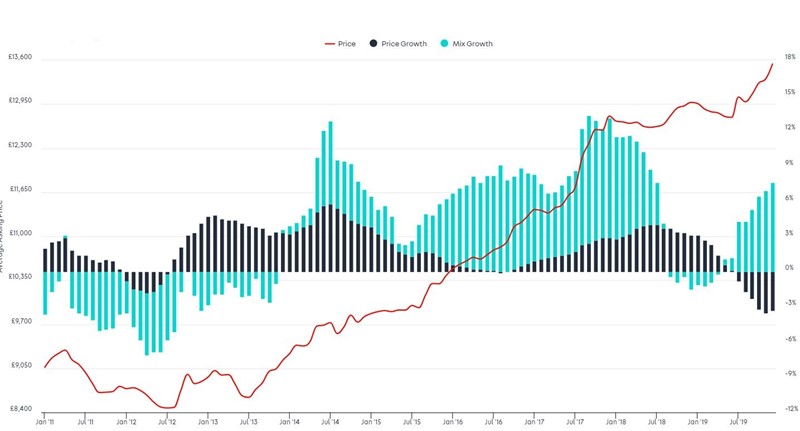 Ian Plummer, commercial director at Auto Trader, said: "Lower consumer confidence, global economic uncertainty, as well as the adjustment of market values all proved challenging for the industry in 2019.
"But despite the tough environment, the used car market has shown its resilience as transactions remain stable, and prices held up over the year.
"With greater certainty following the General Election result in December, we are optimistic for a more positive outlook for 2020."
Auto Trader's Retail Price Index report for December showed an uplift in the volume of premium brand vehicles on the marketplace – increasing by 9.2% compared to the same time in 2018.
Demand for these cars is also up by 15% year-on-year, it said, a trend mirrored in actual new car sales last year, as reported by the SMMT.
However, like-for-like prices of these cars contracted by 2.2% year-on-year.
Higher consumer interest in SUVs - as shown in Indicata's break-down of 2019's fastest selling cars of 2019 - was also observed across Auto Trader in December.
Searches for these vehicles increased 9% year-on-year. However, as with EVs and AFVs, supply is outstripping demand despite a 14.6% increase in the volumes of SUVs on Auto Trader last month.
"This could have been a contributing factor to the like-for-like price dip of 4.4%", the report said.
Plummer said: "There are some really positive trends to draw out in the market – continued strong performance of the premium segment, growing consumer interest in SUVs and the continuing rise of AFVs.
"AFVs and zero emission vehicles have grown in popularity over the last year and looking ahead, with the ongoing rhetoric around emissions and climate change, we expect this to continue on its upward trajectory.
"With 24 new EVs coming into the market in 2020, we may well see older models become more affordable in the used market soon."