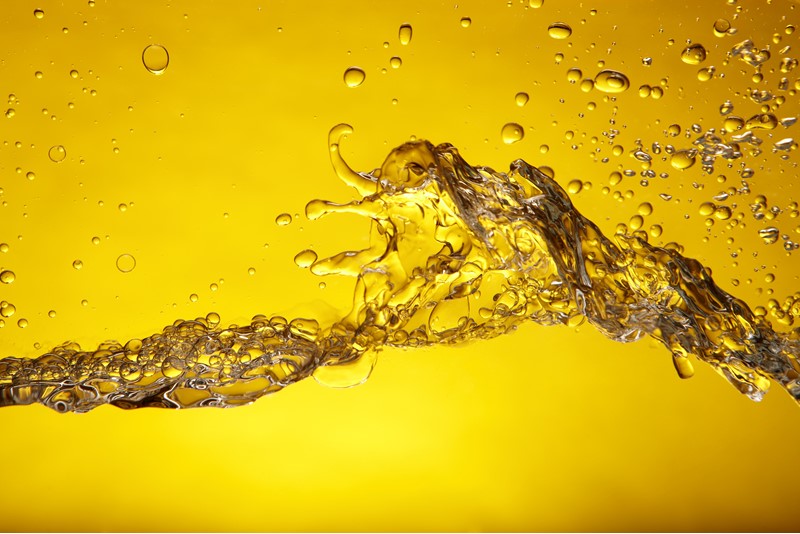 While the new car market dropped last year, used car performance helped to deliver stable levels of profit and volume as a key part of retailers' businesses in 2019.
However, there have been some signs of an early wobble in 2020 with pressure on petrol values in particular, according to retail data from Cazana.
All eyes are now on the wider impact of the global coronavirus pandemic as there is the potential for an early stumble to turn to a fall, as life goes on hold to varying degrees across the country due to these unprecedented circumstances.
Mike Jones, ASE Global chairman, said that before the coronavirus the used car market was looking very steady in the UK.
He said: "Profit returns have been solid and the picture from the auctions has been healthy.
"I suspect the market will take a bit of a pause and it's likely new cars will feel the biggest impact from COVID-19, rather than used."
Jones said that other than a couple of dips in 2019, return-on-investment for used cars has been consistent and dealers have maintained a solid focus on stock management.
According to ASE's data gross used car profit was up by 6% on average across the industry in January 2020 and it's up 16% when looking at the past two years compared with 2017.
Used car return on investment is at 85.6% for the rolling 12 months to January this year, against a benchmark of 100%.
Jones said: "There was a price guide book drop in Q2 2019 which affected the figures and there are always going to be some isolated cases where retailers are getting themselves into trouble, but, generally, the used car performance for retailers is in good shape.
"January for used cars was fine and February was looking okay too, although it is usually a small month.
"The March picture is less clear."
Philip Nothard, customer insight and strategy director at Cox Automotive, said there are two key concerns for dealers which underpin everything else – stock supply and margins.
The strength of the used car sector over recent months, challenging pricing, a competitive retail sector and the impact of improving consumer confidence have all provided retailers with opportunities.
Nothard said: "Those who are slower to act, risk missing increased margin potential for good quality used stock which is becoming more difficult to replace.
"Of course, at a macro level, we also have to wait and see how and where things will settle after the peak COVID-19 impacts have subsided."
Used diesel and petrol values
Cap HPI said prices for diesel have dropped over the past 12 months, but so has petrol.
Chris Plumb, senior valuations editor, Cap HPI, said that average diesel values over 2019 for used vehicles at three years/60,000 miles fell by 8.9%, compared with a 6.5% drop for petrol vehicles.
The performance of diesel needs to be put into perspective as Cap HPI's trade sales data in volumes between three to four years old the percentage share of diesel was 60.3% with petrol at 36.6%.
He said: "Despite the supply of diesel products being plentiful, values tracked closely to petrol.
"The first three months of 2020 see the cumulative movements for both fuels to be level with each other.
"Our retail intelligence also shows that days to sale remain very close between petrol at 50 days and diesel at 51 days."
Cazana's data shows retail price performance for petrol dipping in September last year, also dropping at the start of 2020 before starting to recover.
Rupert Pontin, Cazana's director of insight, said these troughs in the data reflect pre-registration activity from manufacturers and the belief that car buyers wanted large volumes of petrol cars.
Pontin said: "Petrol-powered cars remain a concern and specifically sub-12-month-old vehicles with this sector showing instability over the course of the past year.
"This situation has been created by both government legislation and the manufacturers, neither of whom appear to have understood the retail consumer and company car buyer.
"What is certain is that the market is in for a bumpy ride in the coming weeks, perhaps months."
Nothard said there has been a realignment in trade values over the past 12 months and a strengthening in the used car market throughout Q4 2019 and into Q1 2020.
He put this down to the relative shortages of good quality used stock to set prices on the rise, while demand for used vehicles during that period remained strong.
Nothard agreed that times are looking a bit more uncertain, but he is confident the industry will come out the other side, maintaining a positive trajectory.
The used hybrid and electric vehicle market
The hybrid and battery electric vehicle (BEV) market has seen greater fluctuations in values, according to Cox Automotive data.
This is down to relatively small volumes, model type lifecycle and entrants to the used market.
As more new models become available, Nothard expects to see average prices in the used sector grow. He said: "The Government announcement to bring forward the timeframes for banning conventional diesel and petrol vehicles, as well as hybrids, has not had much impact in the used car market to date."
Conversely, both Cap HPI and Cazana show relatively stable values for hybrids and BEVs.
Plumb said mild hybrids have performed slightly better than plug-in hybrid vehicles, while BEVs are developing as a growing used EV market at a particular price point for consumers looking for a second car for city commutes.
Plumb said: "We expect to see demand for BEVs to continue to increase as clean air zones are rolled out and the range of product widens."
Cap HPI's data shows that premium BEVs are a different proposition, often with longer ranges and more features, but the higher price points have meant they are yet to really take off.
Cazana's data shows that for all key age and mileage profiles except one, BEV and hybrid retail prices have improved or remained stable over the course of the past 12 months.
It is only the three year old BEV pricing that has dropped, and Pontin said this is a reflection of reduced demand for older technology with more restrictive driving ranges.
Pontin said: "It is worth acknowledging and monitoring this trend." He thinks the pace of improvements in new technology and driving range in new cars coming through may affect the pricing of many younger used cars.
Models classes in demand
Plumb said small-to-medium cars continue to be the most in demand model segment for used car retailers. Demand for small to medium SUVs also continues to grow.
Values for executive cars remained under pressure in March last year although not to the same levels Cap HPI witnessed in late 2019.
Big-ticket items across this sector remain a challenge due to the higher price points.
There had also been some evidence of pre-registration within trade data by some manufacturers which has impacted some nearly-new car values.
Plumb said: "When considering options it remains important to match the appropriate level to the vehicle.
The trick is to differentiate between the 'must-haves' and the 'nice to have', however, these will vary between brand, model and option."