Aston Barclay has said that a surge in demand for used cars stock has seen values rise to record levels for a Q2 auction sales period – with older cars and diesel vehicles leading the way.
The independent remarketing specialist said that its UK auctions, which are still being conducted entirely online, reported that stock between 55 and 78 months had generated a 20.6% (£1,318) rise in values during the period to £7,708.
Older stock, aged between 79 and 126 months, rose by 13.1% (£667) to £4,021.
Diesel used cars delivered value growth of 31.3% (£2,386) to £9,999, meanwhile – an all-time high – as fleet prices rose 9.6% (£965) to £10,938.
Last week Cap HPI head of valuations, Derren Martin, told AM that he expected used car values could be on course for a similar "market correction" to that seen in May last year after car dealers and remarketing companies flew out of the blocks post-lockdown.
Aston Barclay, however, said that "the industry expects" the used car market to carry on in the same vein in Q3, with a recent customer poll predicting it will be a strong eight-out-of-10 when it comes to demand and prices.
Aston Barclay's auctions director, Martin Potter, did suggest that the market should be cautious about used prices of hybrids going forward, however, following a 7% (£943) rise in values to £14,275 at its auctions during Q2.
"Aggressive new hybrid car pricing could impact demand, particularly for 18-to-24-month old used models and prices could start to soften," he said.
"Q2 saw another increase for AFVs but mainly because of a lack of stock in the market. Consumer education of buying and running a used AFV must continue in line with the increased supply to ensure the consistent growth of the used green market."
In Aston Barclay's recent customer poll, 32% said their go-to fuel type of choice currently was diesel, 26% petrol and 41% hybrid and electric vehicles (EVs).

When asked what their preference would be in 12-months' time hybrids and EVs rose to 63%, while diesels fell to 21%, reinforcing the speed at which the fuel landscape is predicted to change.
Regarding the current stock shortage, Aston Barclay saw more supply coming into the market during the first two weeks of July, while finance houses are working through a backlog of collections following cars coming off fleet during the lockdown.
Aston Barclay expects this gradual rise in volumes to continue through to October when the COVID-19 enforced lease contract extensions reach the used market, which suggests prices may well calm down over summer.
"The used market will feel very different this summer," said Potter.
"The sleepy July and August months will see dealers buying much needed stock prior to the new 70-plate change and vendors getting as many used cars into the market to take advantage of the high prices. It could be Q4 before the market starts to get back to a new normal."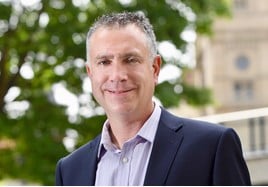 In conversation with AM last week, Martin said that he was "extremely impressed" by the pace of recovery achieved by the used car sector, with the market already achieving sales volumes at 95% of the anticipated norm.
He said that much of the momentum could be attributed to remarketing providers' ability to adapt to online trading.
However, Martin warned that limited logistics provision had meant that demand had quickly outstripped supply in early June and suggested that a return to normal volumes could see values dip.
He also said that the impact of end of the Government's furlough scheme and a rise in redundancies on consumer confidence and spending power could impact demand.
"I think that September will see another realignment of pricing in the used car market," he said.