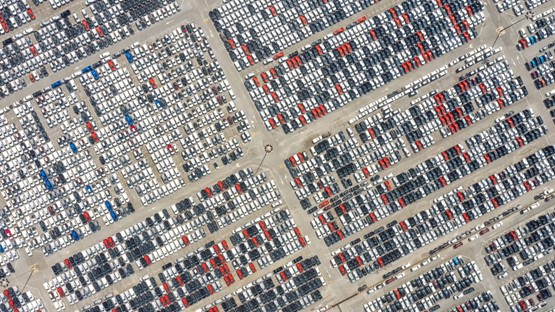 Used car supply and the remarketing sector services will be vital in aiding retailers as sales restart across the country this summer.
All the major auction houses in the UK have had a busy 12 months and the lockdown hasn't meant their businesses have remained idle.
This feature was first published in the July 2020 Issue of AM magazine, available here, on June 19.
Leeds-based single site G3 Remarketing had a record year in 2019 to mark a decade of trading. It achieved an 18% increase in hammer value with more than £105 million in sales and 25% more vehicles going through the business from 140 physical sale events.
Buyer attendances in the hall also increased by 18% year-on-year. A spokesman for G3 told AM: "More buyers are moving to G3, including many large franchised groups and car supermarkets.
"We regularly see four out of the top five AM ID50 in our auction hall, but, most importantly to us, they stand alongside hundreds of independent traders who we treat with the exact same buying experience."
Marshall Leasing, Motability Operations, Available Car Supermarket, Avis, Sema Lease and United Rental have all signed deals with G3 in the past 12 months.
G3 also added 1st Stop Finance, Oodle Car Finance and Blue Motor Finance as partners to remarket vehicles.
The spokesman said: "A combination of results and services offered has allowed us to challenge the 'big is better' convention to secure leading vendors and offer even more vehicles to buyers."
G3's drop-off location network and e-recovery platform has also helped to support new contract wins. There are now more than 35 drop-off locations for vendors to move their stock into before moving them to the next G3 auction. In excess of 70,000 vehicles have been managed through this system so far.
Early in 2019, G3 launched GoAppraise – a free self-appraisal smartphone app with a walkthrough for end-users to update their finance provider on the condition of the vehicle with video and imagery.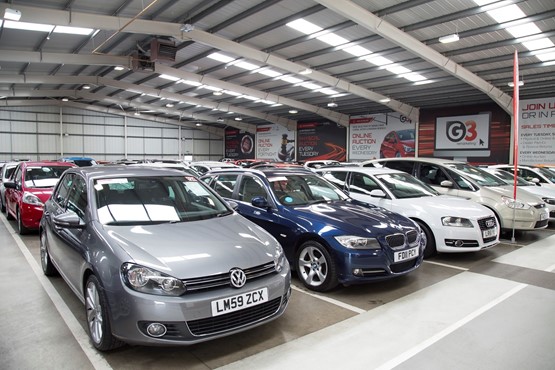 The past 12 months has also seen the introduction of video and audio walkarounds to go with inspection reports, alongside 360-degree external drag and zoom images, with up to 92 individual pictures of each car.
G3's staff numbers grew by 25% in 2019 including a new buyers services team to offer pre-sales vehicle support and live chat facilities for an auction centre to support buyers while online.
New developments coming for G3 include a fully automated inspection station in Leeds where vehicles will be assessed for damage "in seconds to an accuracy of within one millimetre".
The G3 spokesman said: "This will allow both speed and precision improvements for all vehicles entering the G3 site and benefit buyers with detailed inspection reports and imagery to paint a true picture of the condition of the vehicle.
"G3 aims to be one of the first in the UK to introduce the artificial intelligence-led technology."
A new buyer app and bidding platform will launch in Q4 this year in time, it is hoped, for when the car-buying market will likely be back to functioning normally.
BCA
UK market leader BCA has signed new or renewed multi-year deals over the past 12 months with Group 1 Automotive, Jemca Car Group, Glyn Hopkin, JCT600, HR Owen, Snows Group, Motorline and Eden Motor Group, as well as more than 10 other retailers for a combined volume of 142,900 units.
BCA also launched major updates to its Buyer App in October 2019 to help buyers keep track of and bid on any vehicle being sold live across its 23 physical sites and digital auctions. The app has in excess of 10,000 unique users and more than 50% of BCA's active buyers have used it to find, track and bid on vehicles since it launched.
BCA has updated the app with a new digital sale day catalogue and has also worked to improve imagery and the search functionality. BCA introduced daily valuation intelligence in Q4 2019 to predict the final hammer price on vehicles sold at its auctions.
It uses automated machine learning algorithms to calculate valuations, based on 200 data points across five million real transactions.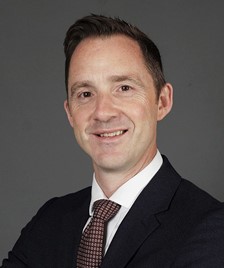 Stuart Pearson (pictured), BCA UK Remarketing chief operating officer, said: "The service is now provided daily to BCA customers using the BCA Dealer Pro system and underpins a range of pricing services BCA provides for the used vehicle sector.
"BCA Valuations also supplies future auction values, allowing dealers to make decisions on retail customers' part-exchange vehicles that might not come back into their network for several weeks."
Further developments at BCA include upgrades to its Dealer Pro used car appraisal app including Partner Finance into the app to enable dealers to finance a part-exchange.
BCA has an ongoing programme of integration with Dealerweb, EnquiryMAX, Pinewood, Fast Track and CDK to remove the need for rekeying and improve data accuracy.
BCA Partner Finance funds the whole auction purchase exclusively at BCA, including fees and VAT where applicable with both cars and LCVs eligible for funding using the scheme.
Pearson said: "Partner Finance now provides next day payments compared with the usual BACS method, which can take up to three days.
"It is supporting more than 1,100 franchised and independent dealers of all sizes with up to 120 days' funding on vehicles bought at BCA auction centres or part exchange. It was the first finance product to launch that is specifically designed for the UK remarketing sector."
Manheim, part of Cox Automotive, has also been launching new products both at its 16 auction centres and in dealerships across the UK in November 2019.
Its new suite of valuation and appraisal products uses wholesale and retail data to calculate vehicle values up to six months in advance. The products include eVA Valuations, eVA Appraisals, eVA Underwrite and eVA Insight. They're designed to offer tailored solutions across the entire part-exchange process, from online consumer valuation through to insight-led disposal decisions.
The end of last year also saw Manheim re-sign one of its largest ever sole-supplier end-to-end remarketing deals with Groupe PSA and its Free2Move leasing division worth 30,000 vehicles over three years.
Cox Automotive is predicting that around 80% of core trade vehicles will be transacted online by 2023, which is why it launched Dealer Auction in January this year. The business is a joint venture with AutoTrader designed to streamline the digital B2B vehicle sale marketplace.
It includes more than 11,000 listings each month and it has over 4,500 trade buyers using the platform. Users can set alerts to be notified when stock that meets their forecourt requirements is added to the site.
Other recent developments include Cox Automotive's acquisition of wholelife vehicles services company C Walton (CWL) for an undisclosed sum in March. The deal includes C Walton's locations in Bruntingthorpe (Leicestershire), Wyton (Cambridgeshire) and Long Bennington (Lincolnshire), as well as its proving ground and events facilities.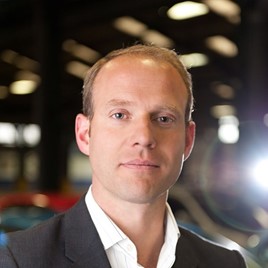 Up to 200,000 vehicles a year are processed by CWL at its Bruntingthorpe site and it also provides secure storage for in excess of 25,000 vehicles.
Martin Forbes (pictured), Cox Automotive UK chief executive, was promoted to president of Cox Automotive International in May 2020. As part of his new international position and in addition to the UK, Forbes will now take on financial and operational leadership responsibility for markets including Europe as well as Canada, Australia, New Zealand and Brazil, while also looking at growth strategies in future markets such as China and India.