More than one-in-10 nearly new used cars are now more expensive than their brand new equivalents as limited supplies and soaring demand delivered an 18.6% year-on-year rise in values.
Data published by Auto Trader today (September 17) indicated that car manufacturing issues triggered by the scarcity of parts including semiconductor microchips contributed to a 13.3% reduction in vehicle supply last week versus 2019.
Soaring consumer demand has seen car buyers turn to used cars as an alternative to avoid lengthy lead times, meaning that over 11% of the nearly new cars available in the market – those up to 12 months old – are now more expensive than their brand-new equivalents.
Auto Trader's market report said: "This unheard-of situation has accelerated from around 4% at the start of the year, and 6% in April.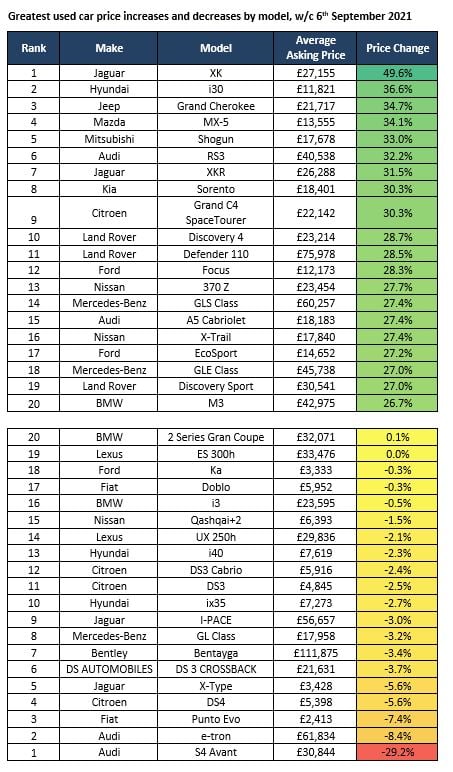 "However, for a handful of brands, including Mercedes-Benz (29%), Peugeot (24%), Lexus (22%), Dacia (21%) and Citroen (20%), over 20% of their respective nearly new stock is currently priced above new, whilst Land Rover and Subaru have 30%, highlighting both continuing strong demand for these products as well as the tightness of their new car supply situation."
Market forces have seen car retailers struggle to source stock, but also realise impressive margins and an accelerated stock turn.
Despite an 18.6% year-on-year rise in the value of the average vehicle last week – to £17,754 – the average used car advertised on Auto Trader took just 24 days to leave a dealer's forecourt last week.
The figure is 11% faster than the average August stock turn.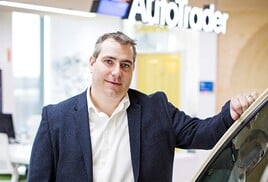 Auto Trader's data and insights director, Richard Walker, suggested that the buoyant market was set to stay, in spite of headwinds including soaring inflation and an end to the UK Government's Coronavirus Job Retention Scheme (CJRS).
He said: "After months of continued acceleration, we're seeing yet another record set for price growth rates fuelled by the unprecedented levels of consumer demand in the market.
"And whilst inflation, tax rises and the end of furlough do present potential future risks, there are a number of factors which give us confidence, not least the growth in motor transport levels, solid household finances, consumer confidence, and the increased appetite for car ownership seen in particular by the increasing mix of younger car buyers.
"This, coupled with the ongoing supply challenges in both new and used cars, means that we don't see any reason for this growth to ease significantly anytime soon."
Speaking to AM at last week's AM Awards 2021 event, AM100 car retail group bosses a similar optimism to Walker.
One said: "With consumer demand where it is, and limited supply also having an impact on prices, I think strong demand and margins will continue right up until the point where we see the return of new car deliveries at a reasonable scale. The, we'll be able to benefit from an increase in new car sales. I'm very positive."
Another said: "If you can't make money from used cars in this climate you definitely should not be in the trade."
Auto Trader said that last week's used car value growth represented a three-fold increase on the 5.7% YoY recorded during the week of April 12, when forecourts in England reopened following the COVID-19 lockdown.
While limited supply continues to bolster prices, Auto Trader said that consumer demand was also buoyant.
Its Market Insight tool showed a 22.5% uplift in demand (based on searches and advert views on Auto Trader) last week, when compared to the same period in 2019.
This growth is reflected in the more than 15.5 million cross platform visits to Auto Trader last week, it said, marking "a massive" 33% increase on 2019.
In response to the heightened demand, fewer dealers are adjusting prices on fewer vehicles, Auto Traders said, with prices being adjusted up, rather than down.
Of the 2,225 retailers who made daily price adjustments last week (329 fewer than in the same period in 2019), the average price adjustment was an increase of £39.
This time two years ago, retailers were making an average reduction of £334.
On average, franchise retailers increased prices across their forecourts by £81 last week, whilst independent retailers increased by an average of £15.