Cost-conscious car buyers are opting for older, higher mileage cars as household incomes become increasing stretched, according to research commissioned by leading warranty provider WMS Group.
In a trend also being driven by the limited availability of newer used cars WMS's new 'From the Forecourt' mini-report entitled 'Playing The Post-COVID Catch Up' found that two-thirds (65%) of car buyers are now opting for older vehicles, almost two-fifths (38%) are purchasing higher mileage cars and a third (31%) are opting for smaller vehicles.
WMS said that its report responds to key issues raised by its Dealer Panel, an industry panel made up of car dealers from across the UK.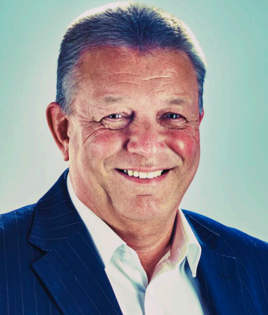 Neil Monks, retail sales and customer services director at WMS Group, said: "As we come out the other side of the pandemic and footfall to forecourts returns somewhat back to normality, combined with the ongoing shortage of semiconductor chips, the used car market continues to soar.
"However, this has also brought about an ageing stock which is having a profound impact on what customers can buy.
"It is positive to see that the majority of dealers are continuing to provide high levels of vehicle testing, as 90% of dealers admit they inspect and prepare vehicles as much as possible to cover all foreseeable issues.
"In addition, four fifths (80%) give the same stringent level of inspection and testing, irrespective of the age or mileage on the clock – something which is vital in the current market."
CarShop chief executive Nigel Hurley told AM's recent AM General Managers' Guide to 'Holding the Right Stock' webinar – which can now be viewed on-demand – that his car supermarket group was working hard to prepare high volumes of older, more affordable vehicles for sale in response to the squeeze on available stock.
The eBay Motors Group has said that one-in-five car buyers are currently putting off their next car purchase due to the rising cost of living, however.
And in a mid-month market update earlier this week, Cap HPI director of valuations Derren Martin said that even older, cheaper cars are now seeing values decline as car buyers with smaller bugests are "hit hardest" by the current economic issues.
According to the Society of Motor Manufacturers and Traders (SMMT) blamed a "lingering supply chain crunch" for a used car sector that remained 12.2% down by volume on pre-COVID 2019 in Q1, 2022.
It highlighted what was a record first quarter for used electric vehicles (EVs), however, with sales more than doubling from 6,625 to 14,586 – a rise of 120.2%.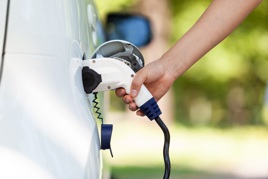 Plug in hybrids (PHEVs) and hybrids (HEVs) saw sales rise by 35.3% to 14,433, and 28.8% to 35,007, respectively.
In its research WMS found that a quarter of dealers now sell EVs, and a further 25% seeking to add them to their stock this year.
Monks said: "With more of the latest, cleanest and zero emission vehicles set to become available for second owners, it's imperative that associated warranty products are specially developed.
"More than three quarters (78%) of our Dealer Panel feel that EVs should have a bespoke product, covering the battery pack and drive unit, with many also expecting recovery (which is notoriously different compared with engine-powered vehicles) as well as cover for charging cables."
To download WMS's 'Playing the Post-COVID Catch Up' reports, visit From The Forecourt series here.