The UK's cost-of-living crisis has prompted 63% of car dealers to change the types of used vehicles they stock to prioritise smaller, more affordable products.
Responding to Startline Motor Retail's Used Car Tracker, 81% of dealers said the crisis has affected the types of cars consumers want to buy and as a result, more economical cars are being offered by 26%, cars that cost less to lease or buy by 24% and smaller cars by 13%.
Startline said the main driver retailers's stock profile shift is changing consumer preferences, with 37% saying buyers now want cars that are more economical to run, 29% cars that cost less to buy or lease and 15% smaller cars.
Its findings came as a seperate study carried out by WMS Group, and parent company Opteven, revealed that two thirds (65%) of car buyers are now opting for older vehicles, whilst almost two fifths (38%) are also purchasing higher mileage cars and a third (31%) are buying smaller vehicles, in a bid to keep costs down.
Gregor Sutherland, chief operating officer at Startline Motor Finance, said: "It's clear that the effects of the cost-of-living crisis are affecting consumer used car choices and many are thinking about what their new purchase will cost to run.
"Dealers are already starting to react to this within their stock mix, and we could see demand for smaller, cheaper, more economical cars continue to rise throughout the rest of this year at least.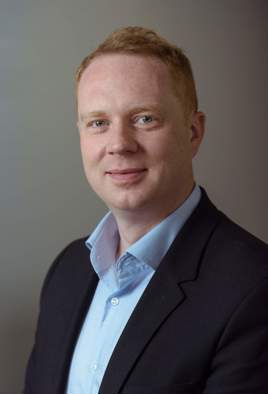 "It could have quite an effect on the shape of the used car sector as consumers and dealers adjust to more stringent economic conditions."
Neil Monks, retail sales and customer services director at WMS Group, said: "As people brace the fallout from the crippling economic crisis, it's no surprise that the UK is seeing an ageing car parc develop rapidly, with sales of used cars increasing.
"It has never been more pivotal for dealers to help customers protect their financial investment by offering a comprehensive and longer-term used car warranty."
'Pessimistic' outlook
Dealer sentiment regarding the used car sector also continues to fall, said Startline.
In June's Startline Used Car Tracker, there was a marked 21% drop (to 12%) in dealers who felt optimistic about the used car sector and, while this metric has recovered by a single percentage point this month, there has been a 9% increase in those who feel pessimistic to 43%.
'Pessimistic dealers' explained the reasoning behind their feelings with 91% (up 12%) saying that consumer confidence is worsening and a 21% increase (to 32%) who believe motor finance availability is weakening.
Motor finance availability was also named in the research as one of the biggest challenges dealers are facing when it comes to future retailing of used cars, with a 6% increase (to 46%) since last month. It was beaten only by limited stock availability, up 2% this month (to 76%).
Sutherland added: "Dealers feel that consumer confidence is continuing to slide, probably in response to specific factors that are now biting, including tax increases, record petrol prices and more.
"The findings around motor finance are interesting. There is a general tendency among providers to reduce their appetites for lending when economic conditions worsen."
High value barrier to used car sales
Dealers were also asked in the July survey about the likelihood of consumers becoming more likely to buy a used car than new.
A total of 26% said less likely with 85% citing rising used car prices as the key reason – while 18% said more likely, with the lack of availability of certain new car models being the top factor behind their thinking at 89%.
He said: "New car supply appears to be, if anything, worsening slightly and dealers who are able to offer in-demand models as high-quality used stock are finding a very healthy level of demand from consumers who want them."
The UK's new car registrations slumped to their worst June since 1996 after ongoing component supply issues contributed to a 24.3% decline - but the cost of living crisis is yet to bite.
The research also found that over a third of motorists plan to abandon their cars in favour of public transport if fuel prices continue to rise above their current average of over £100 for a tank of petrol.