BCA's average wholesale used car values declined by 5.4% in August as retailers switched their sights towards stocking a more readily available range of older vehicles.
Values averaged £8,954 across the Constellation Automotive-owned remarketing giant's auction platforms during August, declining from the £9,464 seen after increases in July, with performance against guide values down marginally at 97.3%.
But BCA reported that sold volumes had risen to their highest point since March as buyers started to shift their attention towards lower grade and higher mileage vehicles.
Chief operating officer Stuart Pearson said: "Given the ongoing concerns around the cost of living, inflation and interest rates, political uncertainty and the ongoing war in the Ukraine, trends in the used car market were relatively positive in August."
"Sold volumes increased at BCA in August and while average values came under some pressure, this was largely a result of the change in model mix that is typical at this time of year.
"Seasonality has made a return in 2022 and trading activity across the wider used car market has settled down to more familiar patterns as the constraints imposed by the pandemic have receded."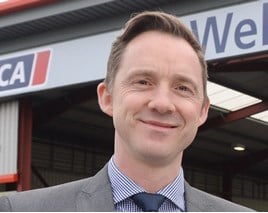 Pearson added: "That said, the ongoing shortage of ex-lease, rental and OEM stock is likely to remain a challenge for the wholesale used vehicle sector for some time to come.
"But even here, the Society of Motor Manufacturers and Traders' (SMMT) August report noted the first upswing in new car volumes for many months - a modest 1.2% rise - so perhaps we are starting to see the very earliest green shoots of recovery in the new vehicle sector?"
Yesterday AM reported that Cox Automotive Europe was telling car retailers to focus on "potential storms" ahead as they continue to balance limited vehicle supplies with faltering consumer demand.
Data published by Indicata showed that the UK remains the only European country to experience a decline in used car values during 2022.
But earlier this month Cap HPI director of valuations Derren Martin told AM that used car values were almost static during August, describing vehicle values as "stable".
His comments came days after Auto Trader asserted that there was no price crash on the horizon, slamming reports to that effect as "sensationalist speculation".