Land Rover has dominated Dealer Auction's 2022 used car margin rankings, accounting for 40% of the top 10 models offering the strong profit opportunities to retailers.
The British premium carmaker's products delivered an average margin of £3,430 last year – up 35% on last year's winning performance – as Jaguar finished second with £2,890 and Jeep secured third place at an average of £2,790.
Land Rover's sought-after Discovery 4 off-roader topped the model rankings in the annual round-up, offering an average margin up 41.8% on its table-topping performance of last year at £4,340.
Following the Discovery 4 in the rankings were the Discovery Sport (£3,770), the Range Rover Sport (£3,710) and the Range Rover Evoque (£3,560) with Audi's Q5 (£2,980) breaking the brand's run in fifth place.

Dealer Auction data showed that the Discovery 4 achieved its highest retail margin in August – commanding a £5,100 profit.
Marketplace director Kieran TeeBoon said: "We saw steadfast consistency in the top-selling models month-to-month in 2022, even outside of Land Rover. The Volvo XC60, for example, appeared in all but one top 10 listing last year."
"In other areas of the table, we're seeing premium brands continually trending high, but their most profitable models are changing.
"The BMW X5 (£2,630) that appeared in third place in 2021 did not rank at all in 2022. However, we saw the appearance of the BMW X3 (£2,660) in the ninth spot, indicating the importance of using available data to stay on top of trends."
Land Rover's strong showing in the average margin rankings seems to demonstrate that reliability has no bearing on used car success.

In August Warrantywise data showed that the previous generation Range Rover and the Range Rover Sport were the market's first and third least reliable cars under 10 years old.
A month later What Car? survey data ranked Jeep bottom of its reliability rankings with a score of 77%, followed by Land Rover (81.4%), Fiat (86.4%), Alfa Romeo (87.3%) and Peugeot (87.4%).
Yesterday Cap HPI director of valuations Derren Martin told AM that growing supplies and "consumer pushback" meant that electric vehicle (EV) prices were softening faster than their petrol and diesel counterparts.
Recent data from Auto Trader, meanwhile, showed that small affordable hatchbacks – no longer prioritised by OEMs struggling with limited production – are still appreciating strongly in value.
Commenting on Dealer Auction's data, TeeBoon said: "Though we can see similarities in the top 10 makes when comparing 2021 and 2022 data, the two-time appearance of Alfa Romeo in 2022, as an example, serves as a reminder to always look that little bit deeper into the monthly data and use it to find the stock that will sell best for your business – and ultimately gain you the highest profit."
Richard Walker, data and insight director at Auto Trader, said: "Despite the economic and political turbulence over the last year, we have entered 2023 on a firm footing with both used car prices and demand remaining stable.
"The increase in average retail margin between 2021 and 2022 shows the importance of placing data at the heart of decision-making processes and as we look to the year ahead, those who place emphasis on data driven decisions can feel confident about the robust margins available in 2023."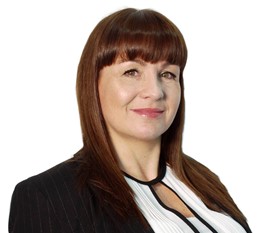 Dealer Auction chief executive Le Etta Pearce recently spoke to AM for the latest '5 Minutes With…' supplier Q&A feature.
In its she spoke of the trade-to-trade remarketing business' need to provide profitable sales to its customers. She said: "The key metric is how much profit we have helped to deliver for our customers, and we think we've helped generate more than £47 million over the same period.
"We're also conscious that the buyers are able to generate a strong margin. If you're not able to balance that out they are not going to come to you to source their stock."