With Kia headed for its best ever year of UK sales and UK managing director Paul Philpott eyeing an annual target of 120,000 cars, the Korean brand is showing no signs of letting its momentum slip.
Fresh in the tyre tracks of the re-launch of the latest generation Proceed as a range-expanding estate, the brand has ditched the Venga – which achieved 2,731 registrations to the end of August in a now non-existent B-segment MPV sector – and squeezed the XCeed crossover into its growing C-segment offering.
The brand said the new model blends a sporty drive and coupé-like styling with the added interior space and commanding road view sought by SUV customers.
Bigger overhangs make the XCeed 85mm longer than the Ceed hatchback (at 4,395mm), and it is 26mm wider and 48mm higher.
Occupants sit 44mm higher than in the hatchback, thanks to a ride height of 184mm, but the XCeed still sits some 150mm lower than the Sportage.
Its 426-litre boot is 31 litres more than the hatchback and 73 litres down on the Sportage.
XCeed shares Kia's straightforward '2' and '3' trim denominations, but the entry-level '1' trim level is not available in the UK. The UK also misses out on a 204PS 1.6-litre petrol engine.
Prices start at £20,795 for the 120PS turbocharged one-litre, three-cylinder-engined '2' and top out with the £29,195 First Edition 1.4 T-GDi DCT.
The 140PS 1.4-litre turbocharged petrol engine is the only XCeed powertrain available with Kia's seven-speed dual clutch transmission (DCT).
There are also 115PS and 136PS versions of a 1.6 CRDi turbodiesel, the XCeed's most frugal option with CO2 emissions of 109g/km and 57.4mpg combined fuel economy, though the 1.0 T-GDi currently offers the lowest benefit-in-kind (BIK) rate at 28%.
A plug-in hybrid will arrive early next year promising a zero-emission range of about 37 miles, which will put it in the 10% BIK tax bracket from April next year.
We drove both the 1.4-litre petrol and the more powerful (136PS) of the CRDi engines.
While the DCT gearbox can be a little hesitant at manoeuvring speeds, it is a good match for the XCeed, which benefits from a quieter cabin and smoother ride than the hatchback, with new hydraulic bump stops at the front end helping to subdue road imperfections.
The XCeed also introduces new infotainment and telematics technology. Kia debuts a new 12.3-inch fully-digitised TFT instrument cluster and UVO Connect. Standard on '3' and First Edition trims, the UVO system uses a 10.3-inch touchscreen to deliver connected features, such as live weather, parking and nearby restaurants.
It also gives owners access to vehicle usage and maintenance data through a connected smartphone app and allows destinations to be sent to the vehicle's sat-nav in readiness for a journey.
All XCeeds feature LED headlights and rear light clusters, silver roof rails and an eight-inch touchscreen infotainment system with Apple CarPlay and Android Auto.
The '3' adds 18-inch alloys, part faux leather seats – heated, along with the steering wheel – and a forwards collision avoidance system.
First Edition features a panoramic sunroof, the TFT instrument cluster, a JBL sound system and adaptive cruise control.
The XCeed taps into the heart of the C-Segment crossover market typified by the Mercedes-Benz GLA-Class.
It's a segment seen as desirable among retail buyers and, when the plug-in version arrives in 2020, fleets and user choosers are also likely to be drawn to Kia's latest sales champion.
Q&A: Paul Philpott, managing director, Kia Motors UK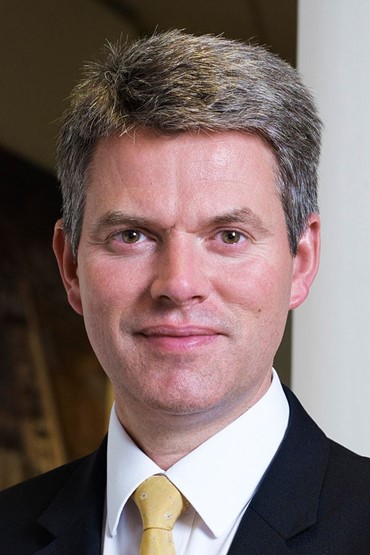 Where does the XCeed fit in and how important is it to the brand?
It's extremely important. The SUV-cum-CUV segment is growing pretty fast. XCeed will account for a large portion of our Ceed sales. Next year we expect to sell about 9,000 XCeed. This year, we will sell about 11,000 units of Ceed. Overall, we'll sell about 18,000 from the Ceed family next year.
Do you expect the XCeed to attract conquest customers?
It presents a good opportunity to attract conquest business. As we have brought this car in, we have also stopped selling Venga, so there's a gap left there and the Venga won't be back – the B-segment MPV has pretty much ceased to exist now. All the customer clinics that we have held ahead of the launch of the XCeed have attracted positive feedback and the most common comparison has been with the Mercedes-Benz GLA.
Where is the sweet spot in terms of trim/engine in the XCeed?
We expect a split of roughly 50:50 between fleet and retail and the '2'/'3' trim grade to be most popular with businesses, as the '3' and First Edition appeal to retail customers. Diesel will be about 25-30%, with the plug-in eating into those sales when it arrives later in the year. We're still working on the plug-in proposition in terms of its pricing and placement in the line-up.
Kia is performing strongly this year. Where do its sales aspirations lie?
It's a difficult market right now and there is no certainty about what is around the corner. This year we will finish with about 97,000 sales, which is our best year ever, and up 2% in a market down by 3-4%. We have a long-term plan without a deadline to get to 120,000 in the UK without materially changing our strategy. Beyond that, you need to become a different scale player in the fleet market.
As volumes grow, will the scale of the UK retail network change?
There are 191 franchised Kia retailers today and we have already said that 200 is our maximum. We have one or two open points and absolutely no plans to cut the number of dealers. As volumes rise, so does our dealer throughput and our dealer profitability is marginally up this year at 1.3% RoS. The NFDA survey indicates that our dealers are happy with the relationship we have with them and we depend on our dealers very much.