Vauxhall has given its humble Astra a major overhaul, utilising fresh underpinnings from Stellantis, with the hope of growing its market share against dominant models like the Ford Focus and Volkswagen Golf.
The eighth-generation car aims to be aspirational. It's a looker, thanks to the Vauxhall 'visor' front end, sharp body lines and new proportions afforded by its new platform.
This might just be the first Astra that will be chosen by the heart, rather than the head.
There's a high level of standard spec too, although that's probably to counterbalance the fact that prices are up by almost £4,000.
The entry-level Astra is now priced at £23,805, just a tad beneath the VW Golf and slightly ahead of the Ford Focus.
The plug-in hybrid (PHEV) is the most compelling. Vauxhall says it was developed with cost parity in mind, meaning it shouldn't cost buyers any more to run that a normal petrol derivative – provided they plug it in.
Obvious similarities exist between the Astra and the Peugeot 308, as both cars share a platform.
However, those who dislike the Peugeot's i-Cockpit layout will be pleased to find a conventional set-up is used in the Astra.
We'd say the Astra has more in common with the Golf, on the inside.
ERGONOMICALLY SUPERIOR
The twin 10-inch screen set-up, providing infotainment and digital instruments, is similar to that of the Golf.
While the build quality doesn't quite live up to VW's level, ergonomically, the Astra is superior.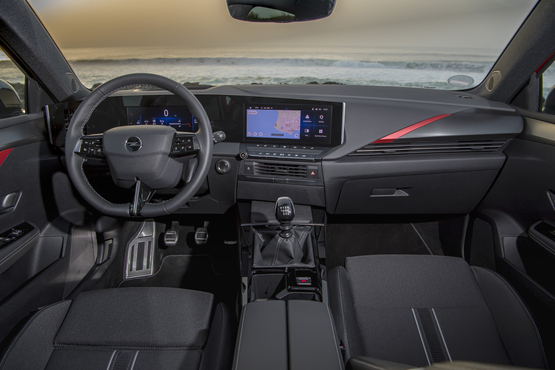 There's a useful row of switches beneath the screen that wouldn't look out of place in a Lexus, offering control of key functions like the interior temperature, demister and heated seats.
A proper radio volume knob is a highlight.
The infotainment system is big step up for Vauxhall. It's lifted from the 308 and is straightforward to use. There's even a handy rubber strip beneath the display to steady your hand when using the touchscreen.
Elsewhere in the cabin, quality is a mixed bag. The key touchpoints are positive, but it's apparent where cost savings were made lower down.
SPORTIER FEEL
Vauxhall has lowered the seating position in the new Astra, giving a sportier feel. The only downside is the position of the pedals, which are closer to the driver than we'd like.
It's relatively easy to overcome, by pushing the seat back and extending the steering wheel, but that means there's no room for a rear passenger.
The Astra is not quite as sharp as a 308 on the road – Vauxhall fettled the chassis to meet its own requirements and, while the result is a little benign in comparison, the new Astra is still the most fluid and best-driving to date.
At motorway speeds it's quiet and smooth, while the less-eager steering makes it more composed for cruising than the Peugeot.
We found the ride on our test car's 18-inch wheels a little firm around town.
There's only three trim levels and four engines to pick from, in line with Vauxhall's new strategy to streamline its entire model range.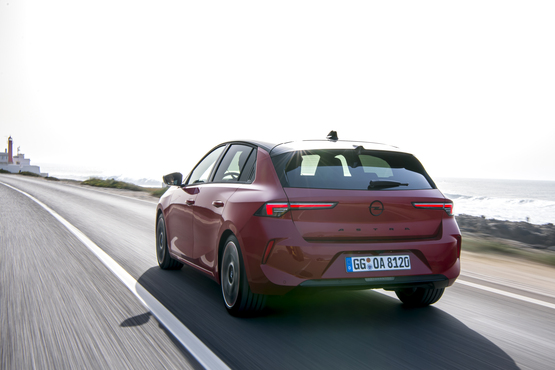 A 1.2-litre three-cylinder petrol engine is offered with 110PS or 130PS, alongside a 1.5-litre 130PS diesel. The plug-in 'Hybrid-e' uses a 1.6-litre petrol engine, paired with an electric motor, providing 180PS. A 12.4kWh battery gives a 43-mile range.
A more potent 225PS hybrid will launch later in the year, as a standalone performance model. A full electric will arrive in 2023.
We tested the 130PS petrol first, as it's expected to be the best-seller, and found it fairly swift and capable of returning around 48mpg. It can be paired with a notchy six-speed manual or a smoother eight-speed automatic.
The diesel is only expected to account for a small proportion of sales, but does promise around 60mpg. It's a little less eager than the petrol, but still sound for high-mileage motorists.
The PHEV is more impressive, albeit £9,000 more expensive than the cheapest new Astra.
It will cover 35 miles on a charge and could easily match the diesel's efficiency on longer trips. It's a refined unit that manages an almost imperceptible transition from electric to petrol. It doesn't feel much quicker than the 130PS petrol in real-world driving, but is noticeably smoother.
All three grades are well-equipped, with the entry-level Design grade getting the twin screen set-up, LED headlights and a suite of driver aids.
GS Line is the predicted best seller, with a sportier look, parking camera, keyless entry and heated seats.
Ultimate comes packed with features including a sunroof, adaptive cruise control and a head-up display.
The newest Astra provides sensible no-nonsense transport, like its predecessors, but now has the all-important desirability factor too.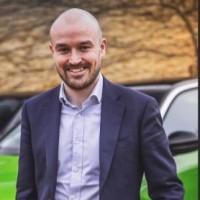 Q&A with Phil Douglass, head of product and pricing, Vauxhall Motors UK
The new Astra model line is much smaller than before, which will be the most popular?
GS Line has all the tech, it's got the panoramic reversing camera, it's got heated seats and it's gotall the connectivity buyers need, so that's where we expect the volume to go. We're planning on 65% being GS Line, 20% Design and 15% Ultimate. When we went for this rationalised range we ensured from a retail point of view there's a consistent £30-£35 step in monthly payments between each trim. For a dealer it's easy to walk the customer up the range.
Previous generations of Astra have been popular in fleet, what are your expectations for the new one?
Broadly, we're planning about 60/40 in favour of retail. Volumes won't be restricted for fleet buyers, but the company has walked away from a lot of the short-cycle business so that will be more true fleet customers.
Do you expect to conquest a lot of customers with the new Astra?
There's a lot of focus on SUVs, but the C-segment in the UK was worth 130,000 units last year. There's still a big market there. By 2020, our share had fallen to sub-5%. If we're going to grow that back to a more sustainable level we have to focus on conquesting from the likes of Focus and Golf. There's still a lot of customers who want to feel they're driving a car, not an SUV. The seats in the Astra are lower by 12mm than the old model because we really want to push that driveability aspect.
How do you expect the diesel model to perform?
We expect the diesel will account for around 10% of sales initially, which is in line with the market.
Why is the electric model not coming until 2024?
From a market point of view it's purely just a timing issue. It would be better to launch with a fully electric option on day one. Astra is the last new car we'll launch without a BEV on day one.
Are there any challenges around lead times?
We expect the chip shortage to go on for about six months and from there it will take another six to clear the backlog. We expect normal supply to resume next year. At this point, it's fair to say, if you order an Astra today, you shouldn't expect it to arrive before mid-summer.
Are there limitations on PHEV model supplies?
There's no supply constraints written into the plan. We'll keep ramping up the mix of low-emission models up to 2028, that will grow over time. There's still a bit of an education piece to do with customers. We wrote this plan on that basis we think that, on the 85% of journeys that customers do below the electric range, they'll break even. While that is quite a complicated message, there is a story there. If we can get the dealers selling it properly, we can really speed up PHEV adoption.