With fuel prices where they are I've been trying to drive our long-term test Volkswagen Arteon R-Line Shooting Brake a bit more efficiently on school runs and the relatively brief trips into the Bauer office in Peterborough for meetings.
The alternative is to cycle through the clever, customisable, digital dashboard options to obscure the trip computer and ignore the fact that this 190PS petrol-powered executive car isn't at its most efficient doing three to four mile journeys.
Seeing a week's average of 27mpg come up is quite sobering. In some ways I'm thankful the Arteon has a large fuel tank – at 66 litres/14 gallons it doesn't require too frequent a trip to the pump.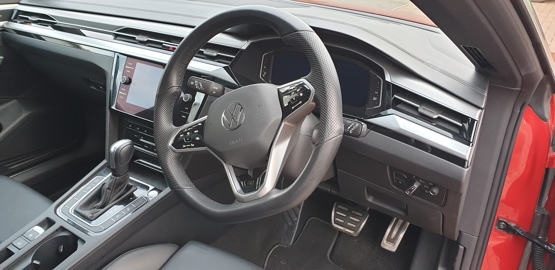 Yet on the other hand, a recent fill-up after the reserve light came on came to £98 thanks to those fuel prices - and that was before reports of petrol reaching £2 per litre in some areas.
Putting its drive mode programme into 'eco' has helped tackle this, and demonstrates the value of such programmes when the mood changes. This mode allows the driver to optimise the Arteon's energy consumption. With 'eco' engaged, instead of getting a burst of power like 'sport' mode provides, the vehicle will streamline the acceleration through dampened throttle response and early gearchanges by the DSG automatic gearbox to reduce the energy that is expended.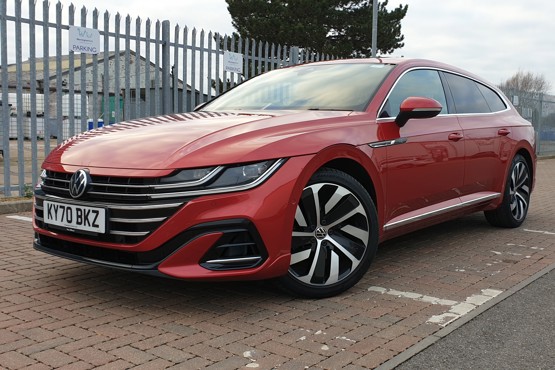 It makes for a more sedate and efficient drive. Helped also by two longer journeys, our Arteon's fuel consumption improved to almost 36mpg last week. The average for the whole time we've had the car on test to date is 34mpg, not far from this car's 38mpg official WLTP test figure.
Knowing there's all that power available doesn't make it too easy to keep a light right foot though, unfortunately.
Price £38,790 (as tested, with options: £47,350)
Engine 2.0-litre turbocharged, 190PS
Transmission 7sp DSG auto
Performance 0-62mph 7.8 secs
Top speed – 145mph
CO2 - 168g/km
Economy – 38mpg (WLTP official figure)