Author: Richard Jones, managing director, Black Horse (pictured)
I continue my reflections on the four key focus areas in the FCA's report on the motor finance market by today looking at product information and disclosures.
The FCA's concern, following mystery shopping, was around intermediaries, brokers and dealers not divulging key product features and other regulatory disclosures, including the existence of commission, early enough in the sales process to inform customer decisions.
It is vitally important that customers receive key regulatory disclosures and product features, such as implications of mileage, repayment, and vehicle ownership, before agreeing on the appropriate finance product for their needs.
These terms must be explained in clear, plain English and be easily understood by all customers.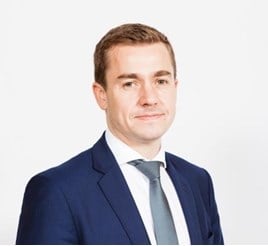 As per CONC (Consumer Credit) legislation, the existence of commission in particular must be disclosed before entering into an agreement, with the amount also being disclosed if a customer requests.
It is perhaps widely assumed that a customer would know or expect a commission payment to be made.
But we must not rely on this.
It is incumbent on the intermediaries to be as transparent as possible about the benefits they receive for introducing customers to lenders.
Only once a customer understands the full package can they determine if it is the right one for their needs. The ability to monitor, track and control what information is provided to customers is of huge benefit to dealer groups and finance providers alike.
Customer contact programmes and mystery shopping provide valuable feedback to individuals at the front of the customer journey, ensuring a collaborative culture of continuous improvement. We must all strive to drive forward standards and further improve professionalism and customer service across the industry.