Author: Richard Jones (pictured), managing director, Black Horse
Over the past few months, I have been reflecting on the findings from the Financial Conduct Authority's report on the motor finance market, and the final area to consider is affordability.
The FCA's concern is that some lenders' affordability assessments are not aligned with the latest guidance issued as part of its Policy Statement 18/19. In particular, there were a small number of cases where policies were focused on credit risk rather than affordability, which could have a significant adverse impact on customers' financial situations.
Lenders and intermediaries have a key role to demystify the finance purchase process for customers.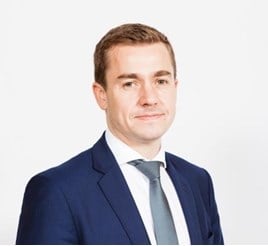 At the time of purchase, this includes assessing current affordability and seeking to reach an understanding with customers on the factors that may impede affordability though the lifetime of the product. It means ensuring customers are aware of the terms and conditions of their usage.
This requires a clear explanation of the features of the finance product, such as balloon payments and excess mileage charges, and the limitations of any servicing and insurance products, so that customers do not unknowingly incur additional charges.
This all becomes more pertinent in a rising interest rate environment. Lenders must help their customers to consider if they can afford the product long-term, particularly if housing costs go up. Half of customers choose their car finance product based entirely on monthly payment, with only passing consideration to overall costs, which could be problematic in the future.
Reflecting back on all the key findings of the report, we must remember that its purpose is to ensure the market is working well for both a sustainable industry and for consumers.
This is something we should all welcome.
As I've said before, progression is not a choice, it is a necessity. We are already working with our partners, the FCA and the FLA to continue to develop, refine and strengthen our industry and the customer outcomes it delivers.