Online used car retailer Cazoo has opened its fifth Customer Centre in a former Imperial Cars car supermarket site in Birmingham.
The opening follows the official launch its first customer-facing vehicle handover facility, in a former Swansway Group showroom on Chester Road, Stretford, at the start of this month, which was followed by the addition of locations in London, Bristol and Cardiff.
Cazoo aims to open a total of 16 Customer Centre sites across the UK by the end of 2020.
Its latest addition, just to the north-east of Birmingham city centre, on Tyburn Road, had opened its doors as Imperial Cars' 17th used car retail site back in March.
In an interview with AM in early September, Cazoo founder Alex Chesterman told AM that adding customer-facing premises was part of a plan to bring Cazoo closer to its customers and expand a distribution network initially established with its Corby operations centre and 10 further distribution locations across the UK.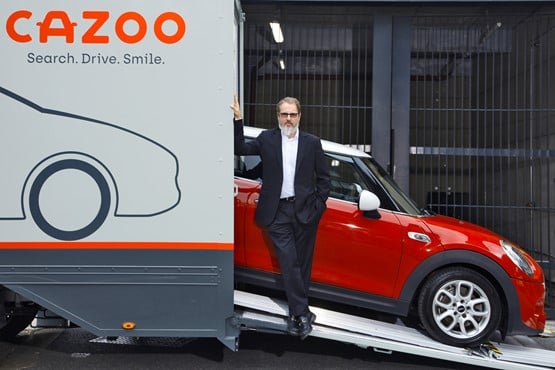 Speaking to AM six months after a full dealer profile featured in the magazine. Chesterman insisted that the move "does not constitute a u-turn" on physical sales, insisting that they were an essential part of any digital retailer's make-up.
Cazoo, which acquired the Imperial Cars independent used car retail group back in July, said that it had invested £1 million to convert each of its Cardiff and Birmingham sites into Customer Centres in a statement issued this week.
While Cazoo begun redundancy proceedings with staff throughout the Imperial operation shortly after July's acquisition, it claimed this week that its new site in Birmingham " is creating 15 jobs", with over 200 created by the business with further openings by the end of the year.
Chesterman told AM that Customer Centres will hold group stock, but will not be open to customers wishing to browse. That and the businesses sales function remains wholly online.
The Centres will serve as car handover locations for those not wishing to opt for home delivery and also allow Cazoo to offer the provision of an aftersales service.
Neil Smith, retail director at Cazoo said: "We have been delighted by the overwhelmingly positive response of consumers to our online car buying proposition.
"With our ever-increasing number of sales, these new customer centres will provide more options to our customers on when and how they want to receive their Cazoo car and will allow us to serve them better through our own service centres.
"We're excited to be opening in Cardiff as we reinvent the car buying experience and continue our mission to provide better selection, transparency, convenience and peace of mind to used car buyers across the UK."
Back in June Cazoo secured "unicorn" status after becoming one of the fastest UK businesses ever to achieve a $1 billion (£800.8m) valuation – just six months after its launch
This followed the completion of its latest £25m funding round on June 22.
The process saw new investor Draper Esprit join existing investors including DMG Ventures and General Catalyst to take the total raised by the online car retailer to over £200m.