Former Imperial Cars operations director Neil Smith has revealed that he intends to remain in the automotive retail sector after leaving his role as retail operations director at Cazoo.
Smith has parted company with the online car retail start-up, which completed the acquisition Imperial Cars in July in a move which kick-started the creation of its Customer Centre network, after "overseeing the Imperial integration", he said in a post on LinkedIn.
And while he has no fixed plan, Smith is now offering a free consultancy service to fellow car retail sector colleagues ahead of his next career move.
In his online post yesterday (November 30), Smith said: "Today marks the end of a 10-year journey with this being my last day at Cazoo.
"I joined Imperial Cars in 2010 - retailing 80 used cars per month from one site. Skip forward to Jan 2020 - 21 sites retailing 2,200 cars per month.
"The world was then turned on its head closely followed by the acquisition of Imperial Cars by Cazoo.
"My role at Cazoo has been overseeing the Imperial integration. The last Imperial site has closed so my work is now done."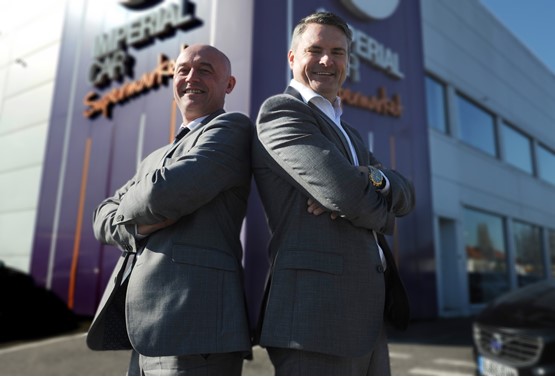 Smith and Imperial Cars managing director, Mike Bell, detailed the growth of the used car supermarket business – and their aspirations for its future – in a wide-reaching face-to-face interview with AM last year.
Since then, he has contributed regular guest opinion articles to AM Online and spoken at AM events as he became a vocal commentator on the sector and the challenges faced by its various operators.
In April this year he set-up social media discussion and support forums to allow car retailers to discuss business issues and advice via LinkedIn and WhatsApp in light of the COVID-19 coronaviris crisis.
Smith's LinkedIn post this week recognised that he had worked with "some truly remarkable people" – including colleagues, suppliers, funders and members of the press – in recent years, adding that all had played their part in the Imperial success story.
He added: "What is the next chapter? I don't know, whatever it is it will be within the motor industry.
"Now it's time to 'chill' and spend some quality time with my family.
"I am keen to 'keep my hand in' however, so, to all those in my network if you want to reach out for a chat, think my experience may help you or you just want to catch-up then make contact, this is a non-commercial offer, i.e. free.
"For now it's not goodbye but 'au revoir'."