The coronavirus pandemic accelerated the pace of change in the UK's motor retail industry and some observers now question whether many of the new habits will stick with consumers when everyday freedoms return.
Many dealers are keen to bid farewell to the plastic screens and face coverings that have been imposed on the front line of motor retailing. Yet some consumers still lack the confidence they'll avoid the coronavirus if all measures are swept away.
For example, a Transport Focus survey this month found 59% of people would still not use confined public transport if masks were not being worn. And the World Health Organisation continues to advise mask use, ventilating indoor spaces and maintaining hand hygiene habits.
Even before the pandemic, the industry was aware that by the time a consumer walked onto the forecourt they were ready to test-drive and buy in most cases.
Eight-in-10 had done their research, whittled down their consideration list, may have even sought a part-exchange valuation and were ready to face a sales executive.
COVID-19 lockdowns led dealers to switch rapidly to selling remotely through web platforms, video and phone calls or email. Offering home delivery or click-and-collect has become part of 'business-as-usual' for many dealers.
The new normal?
Being transparent about vehicle history and condition, and publishing money-back guarantees, has given some buyers more confidence.
Facebook consumer research has found that one-in-two prospective car buyers now expects to be able to do so online.
"We're at the tipping point where consumers' expectations are now way ahead of the e-commerce offering of the automotive industry," warns Catarina Arven of Facebook.
This, plus the onset of electrification, the introduction of new market players, such as Tesla, Polestar and Genesis, and advances in the connected car are paving the way for a revolution in service delivery and how consumers will interact with not only automotive brands, but businesses across the automotive supply chain.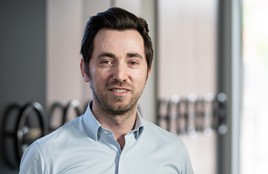 ZeroLight chief product officer François de Bodinat says: "It's clear that a return to business-as-usual is not the solution for our industry; brands must become customer-centric entertainers to grab attention and conclude sales.
"At the end of the day, the customer's physical location is not important. Online or offline, the principle – and technology – remain the same, with one unwavering goal: to deliver the most interactive, engaging and consistent shopping experience."
The pressure is on manufacturers and dealer groups to make it simple for consumers to buy, whether they do that in a showroom or remotely.
Arvato CRM Solutions UK sales and solutions director David Morton says: "The complexity of customer relationships in the automotive sector is a big challenge from a customer experience perspective.
"There are so many touchpoints – the manufacturer, the dealer, the finance company, the insurer, the service and maintenance company – making it very difficult to put the customer at the centre.
"Wouldn't it be great if we could give the customer a single portal where they could access everything? Of course, that will mean much greater joined-up working – but it could be the only way to compete with the likes of Tesla."
Auto Trader consumer research found that 42% of buyers actively looking for a vehicle are unsure if they would continue with the online process because of the complexity and time required. It found that if the car buying cycle was just 10% quicker that could equate to a million more car sales for the industry each year.
"The three core pillars to build consumer confidence in car buying are: trust in the vehicle; trust in the retailer and trust in the price. When it comes to supporting the digital car retailing process, there's a fourth pillar which helps equip consumers with the confidence they need to buy their next car digitally – trust in the process.
"By embracing these four pillars, retailers can take advantage of the opportunities presented by digital retailing," says Auto Trader chief executive Nathan Coe.
Omnichannel approach is key
Arven of Facebook says customer choice is the new competitive advantage. If motor retailers try to force customers down one channel, they risk alienating some of them.
There are 65 friction points in the customer journey to car purchase – typically a six-to-13 week process – and the prospective buyer is always one click away from going to a competitor.
But it's not necessarily a gloomy outlook for dealer profits.
Facebook has found online customers upsell themselves by more than £600 on average. "In person upsells can be a bad user experience, but when shown as an option on your website, many people tick the box," Arven says.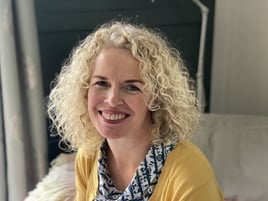 At e-commerce consultancy Drivvn, its head of commercial Jacqui Barker agrees the transition between the online customer journey and physical dealership experience needs to be "seamless", citing an Uber-style process for maximum ease of use.
"Breaks in the process or a poor experience will result in lost sales," she says.
"It's key that these connections evolve robustly as more of the vehicle purchase journey is completed online."
Barker says consumers expect big automotive brands by now to be able to deliver just as well as other retail verticals.
"A frustrated customer will buy from a retailer that can get it right and they're prepared to pay for the experience," she says.
Ivendi chief executive James Tew agrees, adding that retailers must consider their physical and digital showrooms as "one big sales floor". With the majority of buyers falling into the 'hybrid' category – neither exclusively online nor in-showroom – he says "there can be no artificial separation of the two".
At Dealerweb, director Martin Hill says it will be vital to provide a superior experience throughout the purchase process, and giving buyers the choice to complete all or part of the purchase online is key.
Dealerweb's research shows that 49% of buyers are more likely to complete a vehicle purchase if they receive a response to an online enquiry within one hour. A quarter of buyers say they expect a dealer to respond in less than 30 minutes.
"Greater personalisation of the buying experience will become the norm. Customers expect retailers to anticipate their needs and provide service that is proactive.
"It seems hard to give each customer a bespoke experience without ever meeting them, but using the available data can create a more meaningful relationship," he says.
Hill doesn't predict the role of showrooms will disappear from the customer journey, not as long as retail remains one of Britain's favourite pastimes. "Shopping for a new car is still a retail event for the family and dealers can attract customers by ensuring everyone who walks onto the forecourt feels valued," he says.
"Dealers provide a greater choice of stock, a wide range of finance options, nationwide delivery and experienced aftersales. It's hard to see where the competitive advantage sits with new, online-only, market entrants that provide a limited choice of stock."
AI and machine learning
In the years ahead car buyers will experience subtle improvements that will help them choose and buy more quickly, thanks to data science and machine learning.
In turn, this will streamline the processes for dealers and OEMs, reducing the cost of sale. From predictive marketing based on demographic lifestyle data and typical buying habits, to around-the-clock artificial intelligence (AI) capable of answering queries immediately and supporting a customer with an online purchase, motor retailers will be poised to drive efficiencies.
GForces estimates a potential £950m annual saving for the industry from wholly online transactions.
Auto Zebra senior partner Tomas Honz says: "The customer behaviours that really matter are captured in the data OEMs already have.
"Scientifically interrogating the data will tell them precisely which audiences buy each model, trim and engine and, more crucially, why."
Morton at Arvato points out that businesses across the sector must marry expert knowledge with data-led customer service solutions. He agrees that OEMs and dealer groups must pull together the huge volumes of information that drivers create across a growing number of touchpoints to achieve this.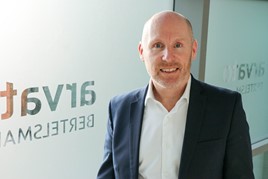 He says the opportunity presented by EVs, linked with connected car technology are – quite literally – wired to continuously generate data on vehicle health, from tyre pressure and engine temperature to air con faults and battery health. They also collect information on drivers – everything from media preferences, favourite locations, energy use and even driving patterns and behaviour.
Platforms underpinned by AI technology are already being used to collate this data and create a 360-degree view of the customer, he says.
By continually updating driver profiles round-the-clock with the latest information, dealerships, manufacturers and aftercare providers can all access the same information at every stage of the customer journey.
Advisors can receive updates on customers' preferences or needs in real time, allowing them to tailor communications through positive, proactive dialogue.
"Whether we are vehicle manufacturers, leasing businesses, insurance providers, breakdown organisations or external partners that support across the customer journey, each part of the sector is committed to the same thing – ensuring it continues to improve services for customers and adapting models to meet their needs."
Arvato business development director Richard Husband adds: "As customers become more comfortable interacting with brands online, and as the popularity of contract purchase and hire deals reduces the financial significance of car buying, more and more of the contact will happen digitally.
People might still want a physical test-drive, but the ability to do everything else at your leisure really appeals to customers."