TrustFord, winner of the 2023 AM Award for Leader in Diversity and Inclusion, pledges to treat everyone the same way regardless of ethnicity, culture or any other protected characteristic.
It promotes dignity and respect for all by training managers and employees about their rights and responsibilities.
These aren't empty promises. TrustFord measures all aspects of its policy to ensure it is being adhered to.
This includes embedding key metrics into its monthly board and leadership pack, and its certification this year by Great Places To Work as a Best Workplace for Wellbeing, which is based on anonymous employee feedback. It also holds the Good Corporation Standard.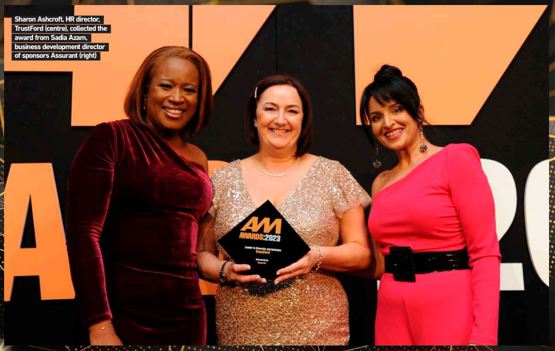 TrustFord's commitment to D&I is unequivocal.
The company says: "We have zero tolerance for anyone not aligning to our D&I commitments."
Among the expansive range of initiatives are Driving Inclusion training, redacting sensitive information from job applications to eliminate unconscious bias, chat groups, mentoring programmes, flexible and hybrid working and a confidential and anonymous speak-up policy.
The group also reports on gender and ethnicity by location, team and group level, matching its insight to Office of National Statistics (ONS) data, while exit interviews and stay chats are business as usual.
As well as being the right thing to do culturally, TrustFord's D&I policy can also be linked to measurable business benefits, including a reduction in sickness days, fewer leavers and improved ranking on job review sites.
Our AM Awards 2023 sponsors