Motor retail was already deep in a phase of major digitalisation when the COVID-19 pandemic struck and now some industry observers think that transition will be expedited.
Lockdown has made more consumers comfortable with making online video calls and with shopping from their sofas, and left the retailers already geared up for remote sales with a highly visible competitive advantage.
And now that showrooms can again welcome buyers in person, some believe motor retail must not simply return to its old ways and time-consuming processes.
Rupert Pontin (pictured), director of insight at car sales platform Cazana, believes the time that consumers spend at a dealership will likely decrease. There may be a drop in buyers' need to test drive a car, or more may desire a test drive from home at their convenience. Dealers' virtual shop window – their presence online – is vitally important.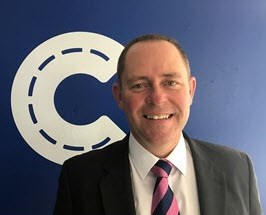 "New and used car sales operations will need to adapt to a more flexible, distant way of selling to the public," he said.
AM100 dealer group Peter Vardy is gearing up to complete half of its car sales online by 2023. It is making heavy investment into e-commerce in sales and aftersales, and its online retail platform Silver Bullet integrates car search, part-exchange, finance and purchase fulfilment. Its chief executive Peter Vardy said the system, which can also be used on-site, is freeing up salespeople's time to deal with more customers.
Likewise, at Volvo Car UK, managing director Kristian Elvefors expects all the brand's new car sales to be achieved on its Order Online platform by 2025, whether handled in a dealership, at home or at a client's workplace.
And in aftersales, he expects future apps to enable Volvo customers to book for repairs and make payment, taking pressure off service
advisors.
The looming changes to the retail experience and to how consumers acquire their cars are hoped to bring more convenience to the customer, but they are posing challenges to many dealers who've tied up capital in showrooms at the demand of carmakers' corporate identity schemes.
So, small scale dealer groups which lack their own resources and funding to quickly develop new services in line with consumers moving to 'usership' from ownership, will need to collaborate with each other to gain scale, according to consultant Guiseppe Marotta.
Marotta spent four years as policy advisor to CECRA, the European dealer trade body, and works with a joint venture established by seven Italian franchised dealer groups to advise them on future mobility services.
"Dealers have long been involved in rental, but MaaS goes one step further. Our quest is to ensure dealers think in this way," he said. "The MaaS market can definitely be embraced by dealers, no matter what their size."
Better use of data in the years ahead will give dealers more appreciation of the value of their customers. Marcus Dacombe, international product marketing director, CDK Global, believes dealers must map the lifetime value of each consumer – the journey does not end after purchase.
Dealers must deliver service and value throughout the entire lifecycle of car ownership, as there are valuable gains to be made in the aftersales market, which is all too often ignored.
"By combining consumer data and knowledge of relevant touchpoints, dealers can have more valuable conversations with consumers at every stage of the car buying and car ownership journey," said Dacombe.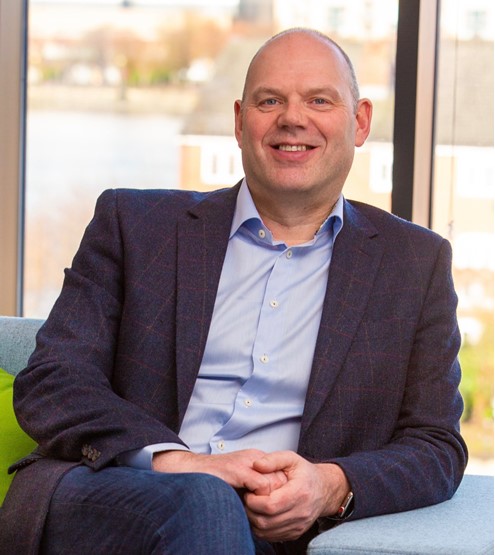 James Tew, chief executive of Ivendi, agreed that data will play a crucial part in improving dealers' activities, helping them refocus what they do. Alliances and integrations will be needed for this to happen, because motor retail is such a diverse and complex sector and dealers cannot expect to have a single tool that does everything they require.
The past few months have made the complexity in dealers' processes very evident, and that's something he believes must change to secure their future prosperity. Simplified, omnichannel sales processes, using data and machine learning, will help groups manage high volumes of transactions much more effectively.
As an example, Tew (pictured) predicts that retail groups will adopt centrally managed teams to sell the lucrative finance and add-ons such as insurance using video technology or phone calls. He questions the benefit of having an individual doing so in every showroom.
Such developments may be fairly natural extensions from the lessons motor retail learned during the lockdown, but Tew believes the way manufacturers support franchised dealers should change in the future, to enable them to expand into new services consumers require.
He believes franchised dealers need rewarding more highly for the brand experience they deliver in competition with other new car suppliers, such as contract hire brokers, who'll have far lower overheads and give a pared back experience.
If dealers are to continue the home delivery services some adopted during the lockdown, they need to be able to stand the cost. Tew said there clearly is a market for home deliveries, and many will happily pay for the convenience, but click-and-collect is an easier solution for most.
"Everyone needs to ensure they have a click-and-collect offering in place as standard, and then, optionally, a delivery service if they can afford it and they see demand. For a new vehicle I don't think this is contentious at all from a customer's perspective, but the contentious point for the dealer is that, as it's a distance sale, the customer has the right to return the vehicle."
Shaun Harris, sales director of Codeweavers, said not everything will happen online, and there are still plenty of people who want to buy at the showroom albeit after doing part of the work remotely. Dealers must properly consider the experience they can provide. He added: "I think automotive has things to learn from retail…see the influences of the way people buy things in general and what that means for automotive."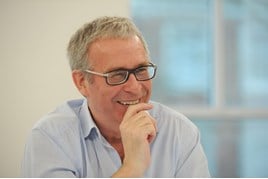 ICDP managing director Steve Young (pictured) said many dealers didn't exploit effectively the lockdown situation to implement new strategies and to learn how to use these tools to give customers the possibility to manage more steps online. He suspects that, despite the coronavirus experience, most sales will still be 'closed' in the showroom, but customers will do more steps of their journey online.
He added: "Maybe instead of visiting two to three dealers, they will have two to three, or more, video-chats sitting comfortably on their sofa, before visiting only one dealer. Dealers now have the opportunity to learn and test new tools, and if they want to stay key to the sales process in the 'new' normal, the time to invest is now."