Independent used car supermarket group Available Car has written to its employees warning of "potential redundancies" as a result of the impact of the COVID-19 coronavirus crisis.
The Castle Donington-based ID50 operation, which also has sales centres in Cannock, Leeds and Sutton-in-Ashfield, revealed that it had delivered a successful re-start to showroom sales since June 1, with more than 200 vehicles sold by June 11.
But a report published in the Nottingham Post newspaper revealed that the business had "chosen to start the proceedings of consultancy over potential redundancies".
Available Car's correspondence told employees that the business needed "flexibility to react" to challenging market conditions.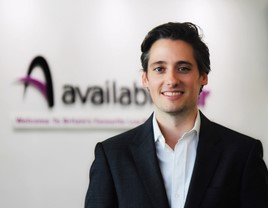 In a statement issued to the Nottingham Post, Michael Bell, who was appointed as chief executive of the business in May last year, said that Available Car said that, despite a "great return" since reopening the doors on June 1, demand remained behind pre-lockdown levels.
He added: "The impact of the global pandemic has unfortunately already caused many businesses to close. We will not be one of them."
Bell said that he was confident that the business woul make it through the current crisis without "critical damage", adding that he would protect the jobs of the vast majority of staff as part of his responsibility to secure the stability of the business.
Bell, the son of Available Car founder and current group chairman Graham Bell, replaced operations director Paul Arscott in May last year, after he departed the business to pursue personal and professional pursuits.
Available Car has grown rapidly in the last 18 years.
Its first used car supermarket opened in Castle Donington in 2002, followed by Sutton-in-Ashfield in 2007, then Cannock in 2012, and most recently, Leeds, West Yorkshire in January 2016.
The COVID-19 crisis has caused the UK car retail sector to re-assess its structure and staffing in light of reduced demand and streamlined operations.
Among the franchised retail businesses to enter consultation over redundancies in recent weeks have been Arnold Clark Automobiles, HR Owen and Jardine Motors.
Second-placed AM100 car retail group Lookers will make up to 1,500 staff redundant as part of its efforts to save £50 million, meanwhile.