The Hilton Group has officially opened its new 75,000 square foot classic car showroom, restoration and accident repair facility in Bishop's Stortford.
The approved Audi, Bentley, Jaguar Land Rover, Mercedes-Benz, Seat, Tesla, Volkswagen and Volvo repairer has expanded with the creation of the purpose-built facility which covers three storeys and includes a vehicle turntable, roof terrace and a multi-storey workshop.
It also features a new Hilton Car Storage facility, offering concierge-style storage in a humidity and temperature-controlled environment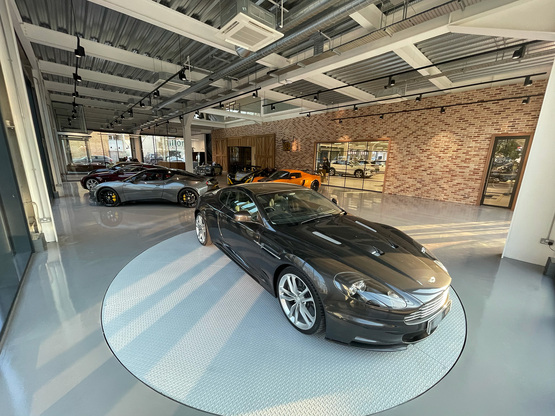 Hilton's new building joins its existing properties off Raynham Road, Bishop's Stortford, bringing the total amount of floor space operated by the business to over 100,000sq-ft.
Group founder, Peter Hilton, said: "This new facility is the future of our business, perfectly encapsulating everything we do here at the group.
"The new state-of-the-art showrooms are the ideal showcase for our perfect restoration work at Hilton & Moss – as well as TVR and Lotus models as part of Car Sales – our two-storey 30-bay workshop further extends our reputation as the largest manufacturer-approved repair facility in the UK, and Hilton Car Storage showcases our absolute passion and attention to detail.
"More than that, though, we wanted to create a real destination for car enthusiasts in the South East and beyond."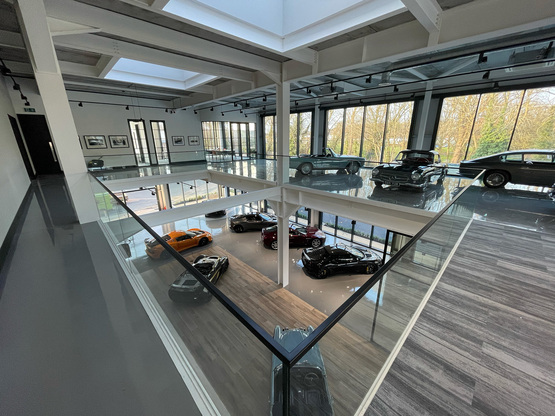 A two-storey showroom sits at the front of the new facility, displaying models from the in-house classic car restoration and sales business, Hilton & Moss, as well as modern sports cars from Lotus and TVR.
Its workshops provide 30 bays across two floors, meanwhile.
The Hilton Group incorporates a number of businesses, including a body repair operation that it claims is "the largest manufacturer-approved repair facility in the UK".
Hilton & Moss is a paintwork specialist and its restoration work has been displayed throughout the globe, including at blue chip collector car events like Salon Privé.
A Mercedes-Benz 190SL, restored by Hilton & Moss for model David Gandy, formed part of the line-up at a recent edition of the prestigious London Concours and placed 1st at warrant concours.