Car retailers in Leicester fear that a stalling of lockdown easing measures resulting from a localised outbreak of COVID-19 coronavirus in the city could see their recovery efforts unravel.
Residents in the city are being told to stay at home unless absolutely necessary after a spike in infections meant the city has three times more cases than the city with the next highest total of virus cases.
And while the city council prepares to finalise its plans for a renewed lockdown strategy, it was announced that non-essential shops that reopened on June 15 will close today (June 30), while bars, restaurants and hairdressers will not open in-line with the rest of England on July 4.
Schools will close on July 2, meanwhile, except to vulnerable children and children of key workers.
Leicester is home to the headquarters of AM100-topping car retailer, Sytner Group, which has Audi, BMW, Mini, Porsche, Bentley and Lamborghini franchises is the city, while PLC Marshall Motor Holdings (Seat, Skoda and Vauxhall) also has a large presence alongside Sandicliffe Motor Group (Ford, Kia and Mazda).
A member of staff at one car dealership location contacted by AM this morning admitted that they "do not know what to tell customers", as many businesses await clarification of new lockdown guidelines.
But Barney Sturgess, the managing director of Leicester-based Sturgess Motor Group, which celebrated its 120th annversary last year, said that he was hopeful his businesses could remain open.
"We are awaiting clarification but having read the guidance applies to retail businesses opened on June 15, we're hopeful that car retail sites that opened on June 1 will be okay," he said.
"The major concern is that this muddies the waters at a time when we were in the recovery phase and successfully building momentum again.
"We've been beating the drum to let people know that we're open for business in recent weeks and this situation really muddies the water. It's terribly difficult."
Sturgess said that the group's PDI centre and Loughborough sites should not be affected at all by Leicester's new lockdown legislation, which is expected to impact almost 330,000 people, but its Jaguar Land Rover (JLR) site and Fiat and Hyundai multi brand sites in Leicester would be among those impacted in new rules did include the closure of car retail sites.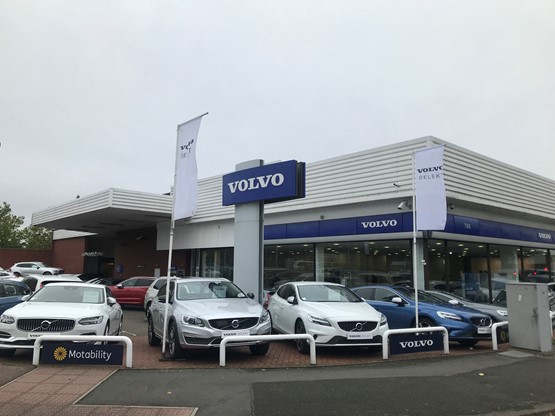 Sturgess Motor Group sold its Volvo Car UK franchise in Leicester to follow city retail group TMS Motor Group in October last year.
To date, Sturgess has managed to return 50% of its workforce to the business post-lockdown and the group MD wants to maintain the progress made since England's showrooms re-opened on June 1.
He said: "Of course we'll do all we can to help the authorities suppress this local flair-up and we have already taken stringent measures to ensure our showrooms comply to social distancing and safe trading practices.
"In all honesty, I feel for the entire retail sector in Leicester. It's hard to believe that it is part of the problem. Footfall in the city centre remains very low and businesses are restricting the number of people entering shops and have worked extremely hard to re-open in a safe manner."
Fears of a 'second wave' of COVID-19 coronavirus across the UK remain among the key concerns for the economy and the car retail sector.
The Vehicle Remarketing Association (VRA) is set to debate the potential impact of a "second wave" of the COVID-19 coronavirus and efforts to find an inoculation at its annual general meeting (AGM) tomorrow (July 1).
The experts charged with considering the various scenarios in the online event are: Lee Swinerd, managing director - advisory at KPMG, who will look at the general economic implications; Mike Jones, chair of ASE Global, who will assess the automotive sector; and Dr Justin Varney, director at Birmingham City Council, who will cover the public health angle.
Earlier this month, meanwhile, iVendi chief executive, James Tew, said that the possibility of further peaks occurring was "very real", adding that businesses need to think ahead in terms of how they might operate under a renewed lockdown.
"At the moment, dealers are understandably working very hard to get their businesses moving again after the events of the last few months but we've all seen the warnings from experts of the likelihood of a second wave, something that is perhaps already happening in countries like South Korea and Iran," Tew said.
"Of course, the hope is that this does not happen in the UK but many clearly believe that it will and, given that very real possibility, it seems sensible that businesses have some kind of idea about how they might handle a further lockdown."