MOT centres carried out over two million tests during the COVID-19 coronavirus lockdown period as many motorists chose not to take advantage of the Government's six-month exemption.
During April and May 2,153,768 MOTs were carried out despite the option to miss the vehicle roadworthiness test under guidance issued by the Driver and Vehicle Standards Agency (DVSA) back in March.
While more than five million fewer MOTs were carried out compared to the same period in 2019 (7,166,566), Alex Buttle, director of Motorway, said that the data indicated that many motorists were "putting safety before saving".
News of many car owners' decision to MOT their cars voluntarily followed an announcement last week that the test would be reintroduced for lorries buses and trailers from July 4, with the three-month expmtion for those vehicles set to be lifted in stages.
The move sparked a debate as to whether the exemption may also be removed for cars.
Motorway discovered the proportion of cars which were put through the test during lockdown through a Freedom of Information Act (FOI) request.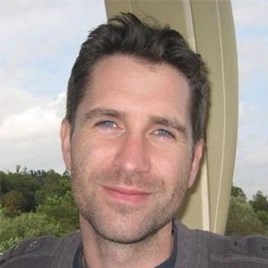 Buttle said: "It does appear as though motorists are putting safety before saving as the number of MOT tests in May shot up compared to the previous month. With lockdown restrictions eased further, and people venturing further from home for days out, general maintenance and safety issues are likely to have been at the forefront of many drivers' minds.
"The cost of an MOT test is small compared to the human cost if you're driving a car that has a serious fault or defect, and many of us have our vehicles serviced at the same time as the MOT, which could flag up mechanical and safety issues that need to be addressed urgently.
According to DVSA figures, 1,407,611 drivers took their vehicles in for an MOT during May, almost double (89%) the number of tests during April (746,157).
In May, Birmingham saw the highest number of MOTs, according to the data handed to Motorway, with almost 40,000 motorists taking their vehicles in for a test, and almost twice as many MOTs (34,469) were carried out by garages in the Sheffield postcode area last month compared to April (18,170).
Buttle said: "For those motorists with older vehicles, which tend to be more susceptible to problems due to wear and tear, they might be wise to stick to their original MOT date to give it a full check and service.
"It will give them the peace of mind that it's in good condition and mechanically sound at the present time.
"And if owners are looking to protect the value of their car for selling in the future, then a heavily-delayed MOT may be an issue for some buyers. To boost your offer when you sell to a dealer on our website at Motorway.co.uk, we recommend main-dealer servicing and regular MOTs.
"Even if you can delay, it may be more cost-efficient to get the MOT done sooner rather than later to protect your car's ongoing value."
Motorway is a used car stocking source which matches private buyers with car retailers via an online platform.
Last week AM reported how Motorway had celebrated its delivery of record volumes of used car stock to the UK's motor retailers post-lockdown – with £1.39m of sales completed on June 10 alone.
AM featured an exclusive "10 minutes with…" article featuring Motorway chief executive Tom Leathes in the previous digital edition of AM Magazine and, since its publication, the business has added a further 250 car retail clients to over 1,000 it already had on its books.