Eurorepar Car Service is offering a discount for members of the Institute of the Motor Industry (IMI) who wish to join its all-makes service and repair network.
IMI members can join Eurorepar Car Service without paying a monthly membership fee for the first three month.
The IMI will also waive its joining fee for existing members of Eurorepar Car Service which wish to join the industry's skills body.
Eurorepar Car Service is working with the IMI to offer members the discount.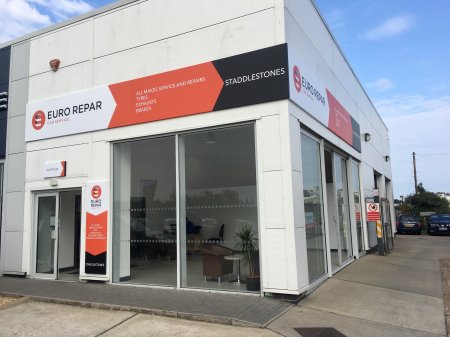 Darren Pengelly, head of marketing and commercial actions at Eurorepar Car Service, said: "The Eurorepar Car Service network is dedicated to professionalising the motor trade and raising standards.
"Working with the IMI, an organisation that shares these objectives, will help us to develop and grow even more garage businesses across the UK. We look forward to welcoming IMI members into our network."
The Eurorepar Car Service franchise is headed by Stellantis Group - formed by the merger of Groupe PSA and FCA Group.
Last year, Groupe PSA launched a new tyre family as part of its Eurorepar aftersales parts programme.
The network brings together independent garages, MOT test stations, authorised repairers and franchised dealers.
Membership of the IMI can help technicians and garage owners 'take the next step on their career journey', and comes with benefits including discounts on products and services, career guidance and support and networking opportunities, said the IMI,
Julian Jack, membership manager at the IMI, said: "We're delighted to be working with Eurorepar Car Service.
"With our like-minded goals there are real advantages in this partnership for aftermarket practitioners.
"The importance of training and personal development has never been greater, and the IMI provides a wealth of resources to help individuals future-proof their careers.
"We're also delighted to give IMI members access to the Eurorepar Car Service network to tap into the business growth opportunities it offers."
IMI members who would like to find out more about joining Eurorepar Car Service and claim their discount code for the first three months free should contact hello@theimi.org.uk.
Eurorepar Car Service members should email info-uk@eurorepar.com to find out how to redeem their code for IMI membership.