Society of Motor Manufacturers and Traders (SMMT) chief executive Mike Hawes has said the used car retail sector can look forward with "renewed optimism" after an 8.9% decline in sales during Q1.
Despite the impact of COVID-19 'Lockdown 3' across the UK, car retailers managed to sell 1,687,755 vehicles through a combination of click and collect and home delivery services in the first three months of the year.
But declines of 27.1% and 19.4% in January and February were mitigated by a 32.2% year-on-year rise on March 2020, when the sector's operations were devastated by the onset of the coronavirus pandemic.
Compared with 2019, March was still down 8.4%, and Q1 by 16.5%, with 332,389 fewer transactions.

Hawes said that the data served to "lay bare the turbulent impact of coronavirus lockdowns on the used car market", but urged optimism as the sector looked towards recovery in Q2.
With car showrooms open again and the UK coming out of COVID restrictions, the sector can look forward with renewed optimism," he said.
"The second quarter will see significant growth as last year's April and May markets were severely limited by lockdown measures.
"It's vital that the used market is rejuvenated to help sustain jobs and livelihoods, drive fleet renewal and support environmental progress."
The used car retail sector's medium-term outlook has been impacted by issues with the global supply of semiconductor microchips.
Stalled new car production is expected to furthee hamper sales, causing a reduction in part-exchange vehicles coming to market.
The issue is expected to keep used car values high, with Cox Automotive this week urging retailers to alter valuations to maximise profit.
The SMMT said that its data suggested consumers were keen to buy pre-owned plug-in hybrid (PHEV) and electric vehicles (EV), but p lug-in vehicles still represented just 1% of the market, up from 0.7% in Q1 2020.
A rise in car dealers' alternative fuel vehicle (AFV) stock resulted in a 16.6% rise in hybrid sales, to 27,694 units, while PHEVs saw a 32.1% uplift to 10,534 units and EVs surged 48.3% to 6,564 sales.
Luxury saloons and specialist sports were the only segments to see growth, according to the SMMT.
Sales in these segments were up 10.3% and 5.4% respectively.
Superminis (31.4% share) were by far the most popular used buy, followed by lower medium (27.2%) and dual purpose (13.1%).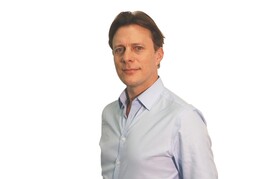 Commenting on the sector's used car performance, Auto Trader's commercial director, Ian Plummer, said that its data indicated most retailers were achieving volumes above 2019 levels in Q2.
And reflecting on Q1, he said: "Given the context of closed showrooms, the performance of the used car market in Q1 is very positive and highlights the success retailers made of their buy online channels.
"Even factoring in the influence of COVID, which had only just started to be felt last year, March was incredibly strong and I doubt many within the industry would have ever believed that circa 90% of 'normal' sales volumes could have been achieved from online alone.
"There's no mistaking, it is a huge achievement and testament to both the continuing high levels of car buying demand as well as the resilience and agility of retailers who've adapted their businesses so well."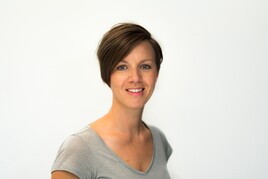 Heycar chief commercial officer, Karen Hilton, suggested that April's reopening of car showrooms had not prompted the "explosion in car-buying some had hoped for", but she said there were good indications that many customers are still planning to purchase.
"In addition to today's figures, showing an 8.9% decline in registrations vs Q1 2020, our own analysis suggests that it is owners with vehicles between six and eight years old who are most likely to buy," she said.
"They are the people who have most used our free valuation tool during Q1 – making up over a quarter of enquiries.
"They are closely followed by owners of vehicles between three and five years old and nine and eleven years old who make up around a fifth of visits respectively.
"At the same time over half of valued cars that were later added to heycar in Q1 were in the three-to-five year old category, suggesting those who extended finance agreements through COVID are now sufficiently confident to make a new purchase.
"With the summer months promising the end to all coronavirus-related restrictions, there are abundant reasons to be positive as dealers build their business back."